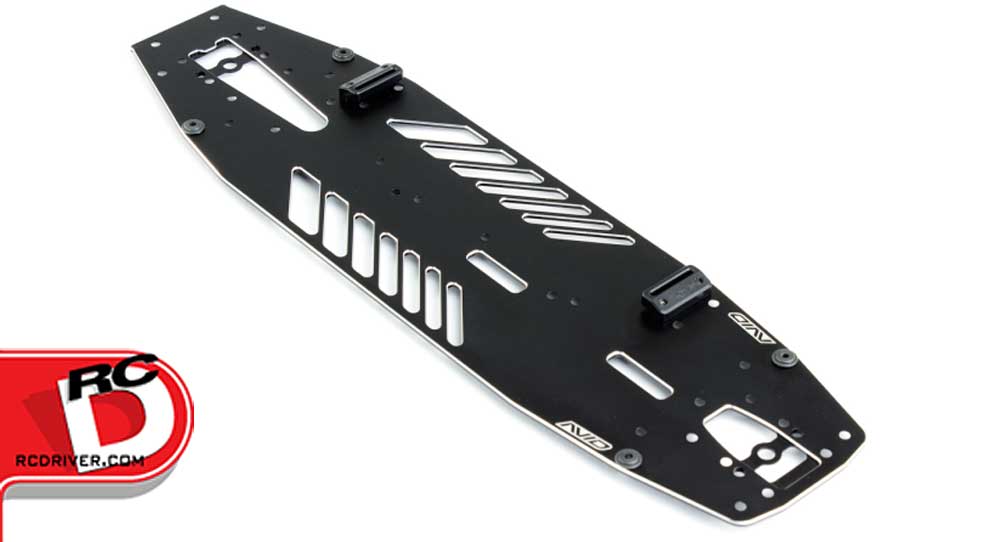 AVID RC has released a new, 2mm aluminum chassis for the Schumacher Mi5Evo. It is designed for medium to high bite tracks and includes the cool features listed below:
• Machined, 7075-T6 aluminum deck that has been anodized black and includes the AVID logo laser etched. The sides have been milled to highlight a nice, silver edge.
• Existing cutouts have been enlarged and additional cutouts added to reduce weight and increase flex.
• New battery mounting system is included that no longer requires tape. Optional Schumacher carbon fiber system can still be used (with some modification).
• Droop inserts have been included so you don't need to worry about removing the ones from your original chassis.
• To allow harder cornering (and more roll), the chassis has been narrowed to 84mm.
Looks like a winning set up to me!
AV1621 Schumacher Mi5Evo Aluminum Chassis – $85.00
Link: www.avidrc.com