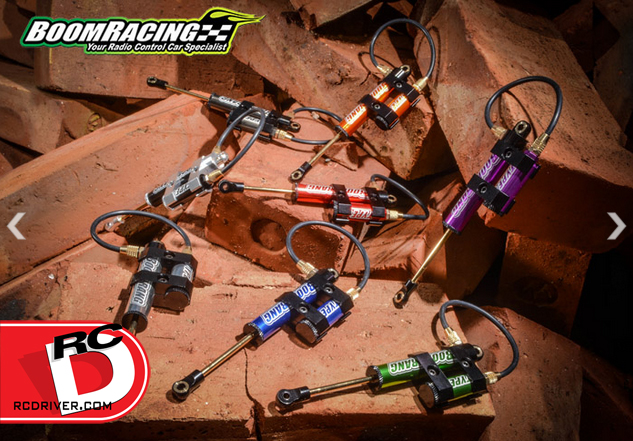 Boom Racing's Boomerang Type G shocks have been highly anticipated for a few months now, and they're finally ready for pre-order at AsiaTees!
If you remember a while back, AsiaTees released some sneak peek images of the Boom Racing Boomerang Type G Shocks. The anticipation was insane, and we know people were interested. Well Boom Racing, being the awesome company that they are, have worked double time to get their Boom Racing Boomerang Type G Shocks released!
These shocks are available in a 110mm variant, and it comes with a fully functional oil reservoir for added scale looks. It's also fully customizable so you can place the oil reservoir in different locations instead of just the piggyback setup, giving you the freedom to set up your rig the way you want it.
THERE IS A LIMITED QUANTITY ONLY: 80 FULL SETS AVAILABLE FOR FIRST BATCH
If you want to be the first crop of guys running these sick shocks, you better pick them up first! They'll arrive at AsiaTees on September 7th, so keep it together until then! Click HERE to for more info!