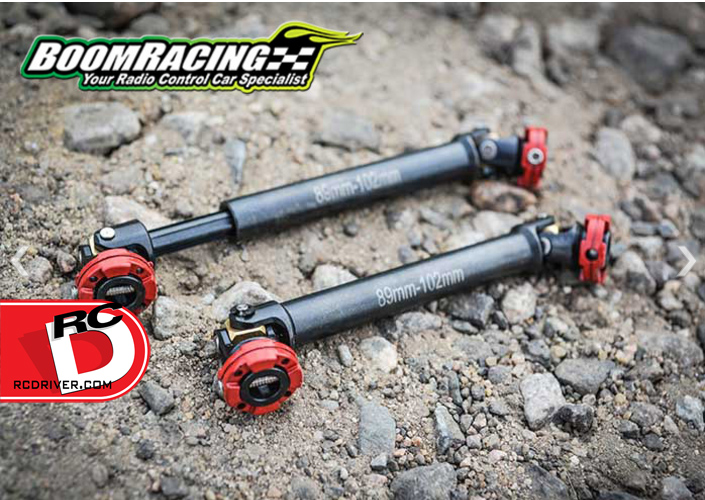 Among the new products that came in this week at AsiaTees are these unique-looking heavy-duty Voodoo center driveshafts from Boom Racing! They're available in a range of lengths for a ton of cars!
These beefy metal alloy center driveshafts are available in seven different lengths to fit everything from 1/10 crawlers to 1/14 trucks – that's right, count them, seven – and come with some distinctive sleeve coupling discs that stand out visually among the host of other upgrades on the market. That's some real Voodoo magic.
Toughened alloy and CVD joints add mad reinforcement to the power transfer. No compromise accepted even when crawling or bashing nine levels of hell out of the underside of your R/C – that's just how we like to roll.