Cow has a killer deal going on but supplies are limited so if you want in you had better act fast!  Check out the details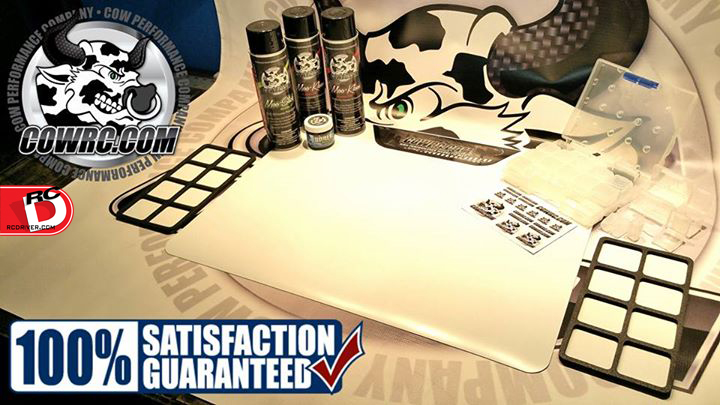 Stop wrenching in the stone ages and overhaul your maintenance situation with CowRC, The RC Maintenance King's "Screw Catcher Intro Kit"
Enjoy your builds
Wrench with magnetism
Organize more effectively
Store screws and bits smarter
Lubricate longer and stronger
Clean and protect like a boss.
Each "Screw Catcher Intro Kit" includes:
1 – Large Pro-Mag Screw Catcher Flat Mat
2 – Large Pro-Mag Screw Catcher Part Trays
1 – 32 Piece DotBox Screw & Part Storage Set
2 – MOO-Kleen Cleaner & Degreaser
1 – MOO-Slick Lube and Protector
1 – 2oz Udder Butter Waterproof Grease
1 – Carbon Cow Decal Sheet
Limited quantities available, first come first serve, MESSAGE THEM ON FACEBOOK TO ORDER OR EMAIL THEM DIRECTLY to yours today for only $99.99 each!
Satisfaction is 100% Guaranteed or your money back!
Want to seem more cool things from CowRC?  Then click here!