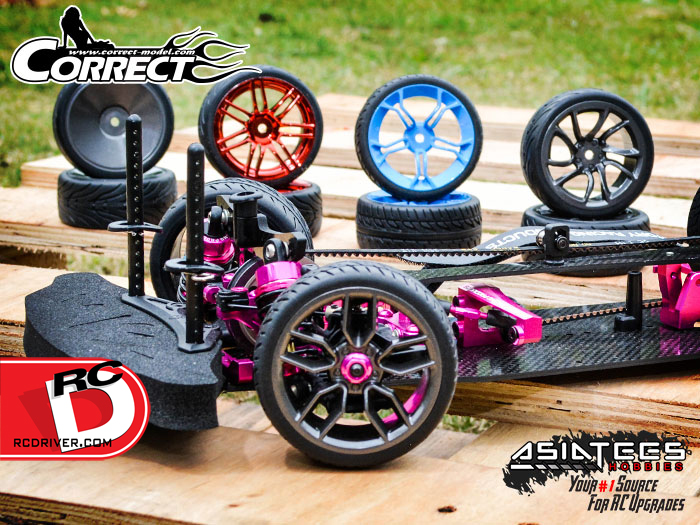 Correct Model, being famous for producing great looking and high quality tires for RC touring models, has now brought AsiaTees four more wheel and tire set choices that are really cool!
Together with them, Correct Model's 1/10 touring,1/10 short course and 1/8 buggy collections are now all available at Asiatees. From drift to touring, from buggy to truck, hundreds of tires are offered with different offsets. With a huge variety of colors and spoke designs, your one and only mission now is to find the right rims to match with your unique style.
Aimed at boosting your car's overall performance, Correct Model uses the high quality one-piece foam insert. No glue is needed anymore; your wheels and tires will stick to each other firmly and strong. Made of newly developed material, these wheel and tire sets will provide you more durable options capable of being used in different traction conditions.
Check out the video for more info-