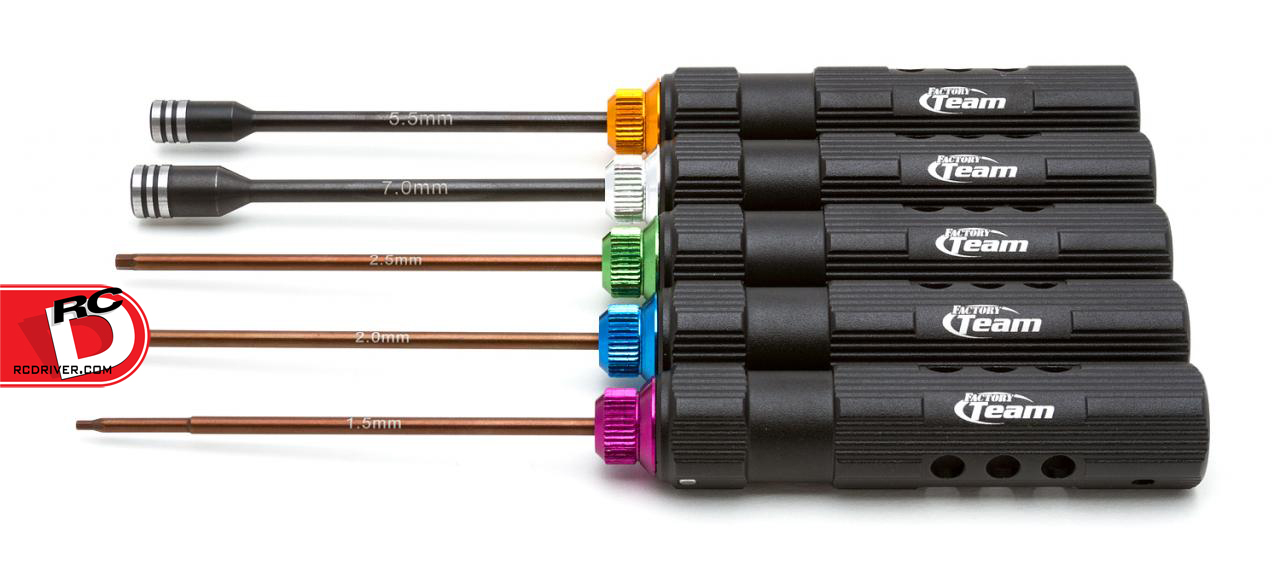 If you need a new set of tools check out these awesome drivers from Team Associated.
Their new hex drivers come in 1.5mm, 2.0mm, 2.5mm, 3.0mm and 5.0mm while their nut drivers come in 5.5m and 7.00mm varieties.
Each comes with aluminum color-coded surge-grip handle and replacement tips are readily available for the hex drivers.  Available individually and in sets.