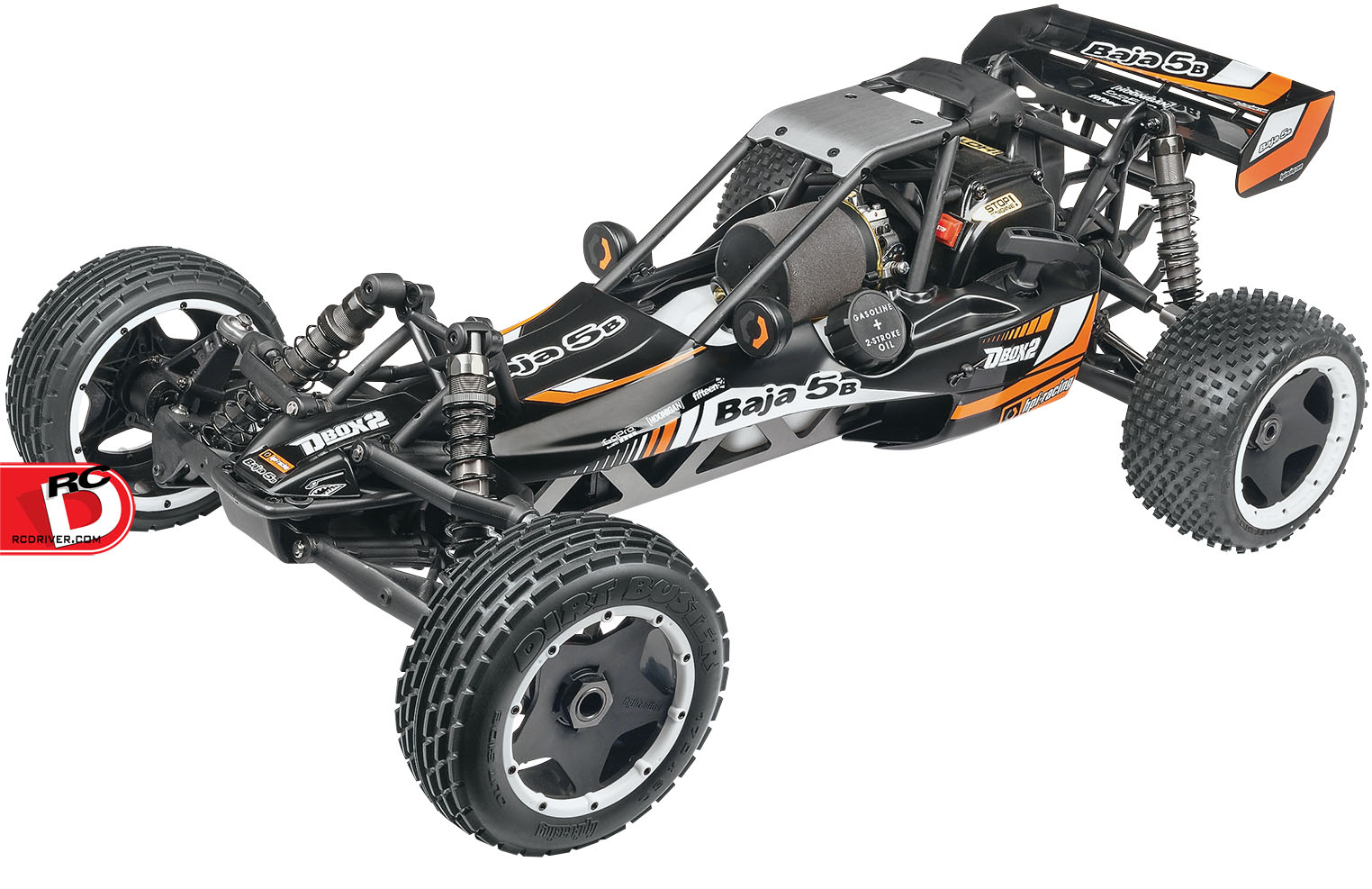 Take command of the biggest buggy available from HPI Racing, the RTR Baja 5B, now fitted with HPI's exclusive D-Box 2 tech for great control.
With a 23cc 2-stroke engine powering the huge, 10kg (22lb) rear-wheel drive Baja 5B buggy, you can hit speeds over 30mph.
It also features 700cc fuel tank that provides 45 minutes fun, extra-thick aluminum monocoque chassis, heavy duty drivetrain option parts that are pre-installed.
Click here for more info –