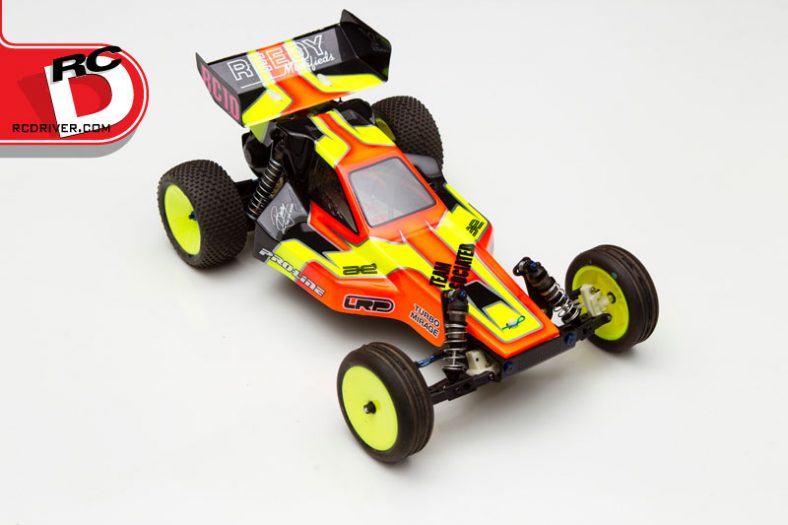 ---
My very first racing vehicle was an original gold tub "Edinger" RC10 with an "A" stamp on the back of the chassis.  I can't even begin to count the number of vehicles in the RC10 series that I have owned over the years and was completely thrilled to get to review the re-release of the 1993 RC10 World's Car.  Packed with modern improvements like updated threaded shocks, CVA style driveshaft's a battery compartment that will accommodate LiPo packs and more, this car is just loaded.  Still, I thought it was missing something that more modern cars from Team Associated seem to always feature; the cool blue Factory Team look.  So, to take this history making machine up just one more notch I headed to my local hobby shop, R/C Madness, and picked up a bunch of blue Factory Team goodies as well as a few other parts and created a custom Factory Team RC10 World's Car re-release.
Items Used-
Factory Team Low Friction Ball Cups
Factory Team Blue Aluminum Servo Mounts
Factory Team Blue Aluminum Shock Bushings
Factory Team Battery Strap Thumbscrews
Factory Team Blue Titanium Turnbuckles
Various Factory Team Blue Screws
Various Factory Team Blue Nuts
There are just a few areas of the RC10 World's Car that I felt needed attention to bring it up to Factory Team status; the first area was turnbuckles.  The black steel adjustable turnbuckles had to go in favor for some Factory Team blue titanium units.  I needed a total of 8 new turnbuckles of varying sizes and for the front, rear and steering linkage.  Upon installing the new Factory Team turnbuckles I added Foam Ballstud Dust Covers and replaced the stock white plastic ball cups with Factory Team Low Friction Black Ball Cups.
Making my way toward the back of the car I removed the white plastic servo mounts and replaced them with rigid Factory Team Blue Aluminum Servo Mounts.  I then used blue counter sunk washers to secure the XP servo to the new mounts.  To bring the battery hold-down up to Factory Team status I removed the 2 screws that held the clips that the battery strap went over and installed a pair of Factory Team Battery Strap Thumbscrews.
To add just a bit more blue throughout the World's Car I did away with the stock plastic shock bushings and replaced them with Factory Team Blue Aluminum Shock Bushings and changed out several of the stock screws, washers and nuts for blue aluminum replacement parts.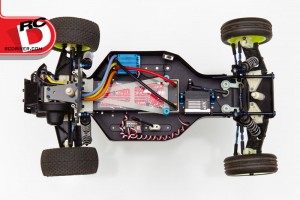 Since this awesome piece of re-released history is a shelf queen I'm not going to head to the track and give it a shake down with all the cool new features.  No, I'm quite content letting it sit, allowing it bringing back memories of wrenching and racing when I was a kid, trying to build a car just like the pros used.
If you've been involved in this great hobby for as long as me you've got to have some great memories too.  Let us know on our Facebook page what you did to gain the competitive edge, your favorite hop-up or pre-race superstition!