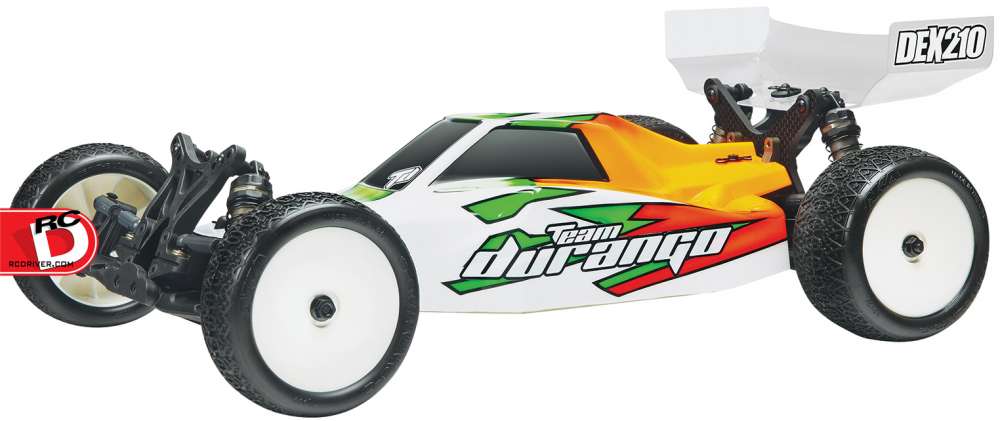 The DEX210F, is part DEX210 up front and DEX410 on the back. Team Durango pushed the motor forward and lowered the center of gravity — so this buggy sticks to the track like glue, letting you corner faster and shave seconds off lap times. The innovative Multi-Axle Driveshaft "squares up" power by allowing for different driveshaft lengths. The kit includes a medium-length 60mm driveshaft but can also accept optional 57.5mm (short) or 62.5mm (long) driveshafts.
FEATURES:
■ Accepts multiple battery configurations for more handling options while conforming to ROAR regulations.
■ Features the Easy-Mesh motor mount, center driveshaft blade, oil-filled gear diff and other Team Durango 4WD performance parts.
■ Two center driveshafts supplied — one for a ROAR-required saddle pack layout and one for the faster shorty pack.
■ Front and rear hex wheels.