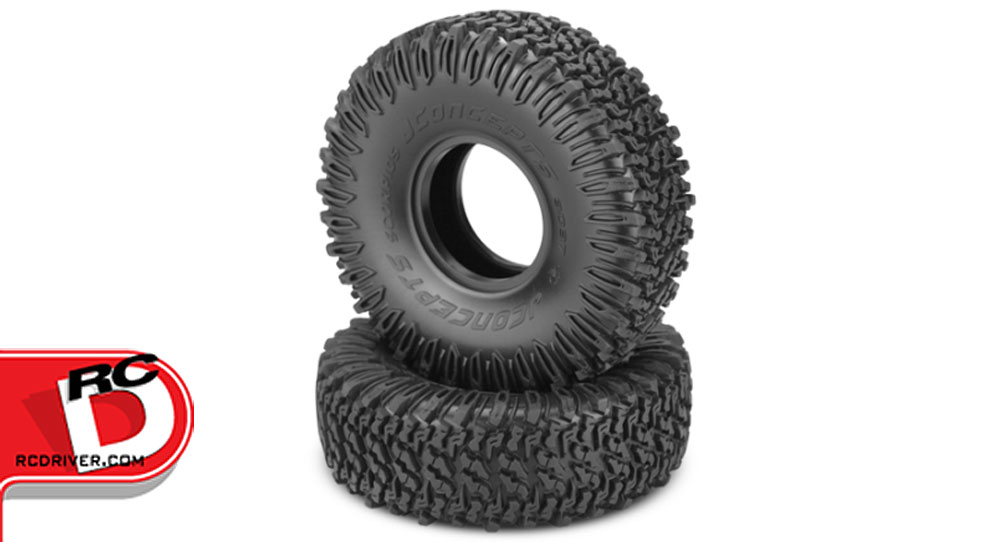 Rock racing requires a tire that not only works well on pavement, but also dirt and, of course, rocks. JConcepts has you covered with the release of the Scorpios, a 2.2″ tire that will perform miracles on any vehicle using 2.2″ wheels.
The tight tread works wonders on all surfaces and, when power is applied, the soft lugs open up to provide additional traction. Sidewall lugs and the 152mm height allow you to crawl over almost anything while still providing maximum grip.
Includes soft, open cell inserts.
3037-02 – Scorpios All-Terrain Race Tire, green compound – $30.00
Link: www.jconcepts.net