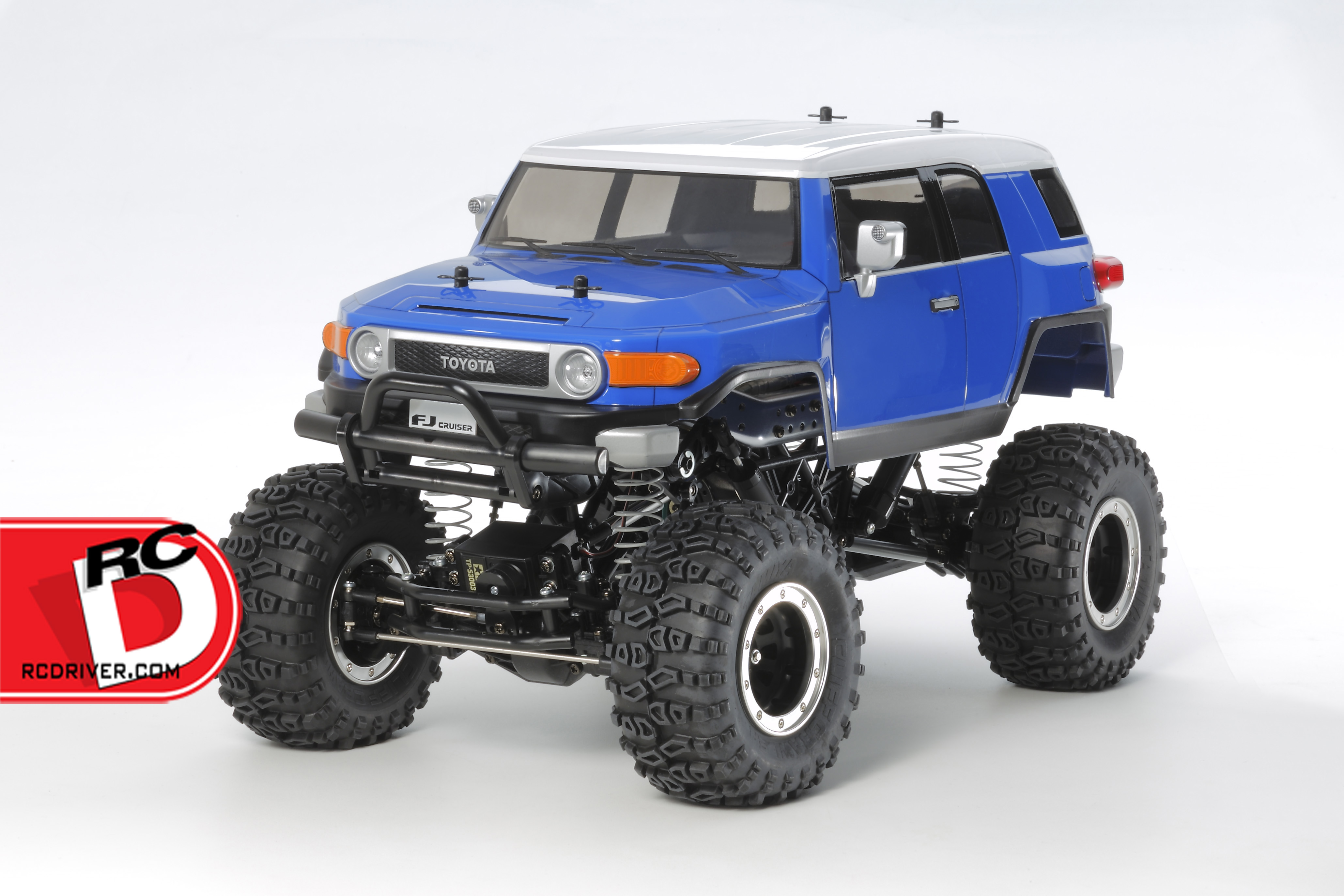 The highly popular Toyota FJ Cruiser that is available on the Tamiya CC-01 (Cross Country) platform has found its way onto the CR-01 platform, for a limited time only.
The tough CR-01 chassis has a ladder frame featuring aluminum side channels, and resin cross members, as well as a 4-link rigid suspension with oil dampers actuated via aluminum push rods. This set-up gives the suspension stroke needed to handle rugged, rocky surfaces. The motor is placed in a central position, with planetary gears enabling low-speed shaft-driven 4WD. 125mm-diameter tires are fitted to bead lock wheels, and make an impressive combination with the lightweight and durable polycarbonate body.
Specifications
·         1/10 scale R/C model assembly kit.
·         Durable Polycarbonate body.
·         Light cases are included to allow the use of separately-sold LEDs.
·         Separate parts are included to recreate side mirrors, grill and spare tire cover.
·         The shaft driven chassis features a compact planetary gearbox which transfers power to the wheels, and is small enough to enable a lower center of gravity.
·         The CR-01 chassis' supreme climbing ability stems from the rigid 4-link suspension with front/rear stabilizers. It is fitted with push rod-actuated oil dampers, with coil springs to act as tension springs.
·         Wheelbase is adjustable.
·         Front and rear 3-bevel differentials are lockable with a simple turn of a screw to provide even better traction in off-road conditions.
·         Tires with side tread patterns provide further-enhanced grip.
·         Type 540 motor included.
·         Requires 2-channel radio, ESC, 7.2 volt battery and charger and polycarbonate Tamiya spray paint.
Click here for more info –