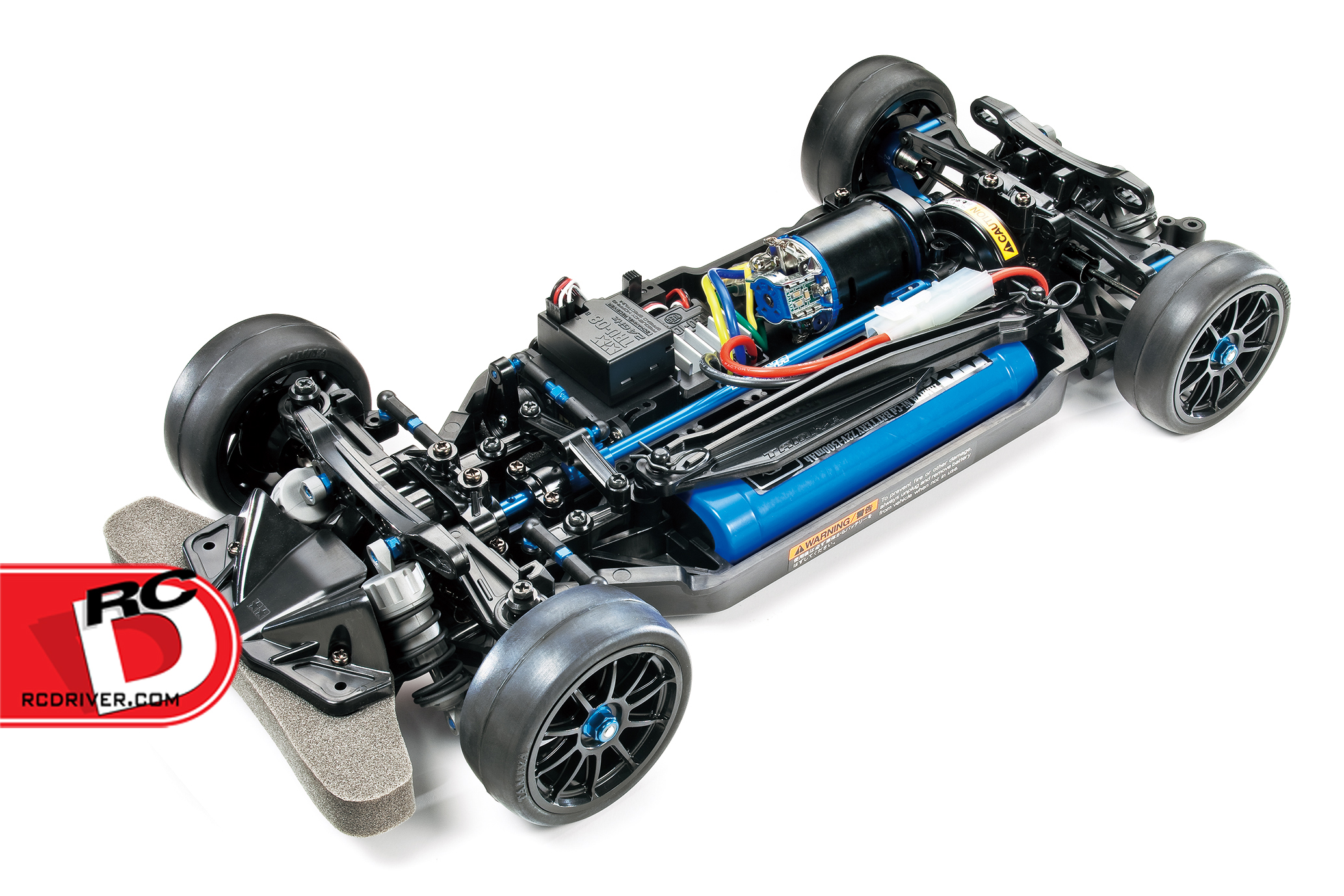 This refined, race-spec version of the TT-02 chassis features a wide range of option parts and newly-designed components to make it ready to race! The included racing spec parts include upgraded uprights, motor mount, shafts, joint cups and more, while the suspension is fitted with metal parts and CVA oil dampers. It retains the TT-02's versatility and easy-to-drive characteristics.
Featured components
Aluminum uprights (3 degree toe-in)
Aluminum motor mount
Included Hop-Up-Option parts
53159 4mm Aluminum Flange Lock Nut (Blue)
54247 3x18mm Aluminum Turnbuckle Shaft (Blue) x2
54501 TT-02 Aluminum Propeller Shaft
53642 5mmAluminum Ball Connector (Blue)
54500 TT-02 High-Speed Gear Set (68T)
54502 TT-02 Aluminum Propeller Joint
Specifications
1/10 scale R/C model assembly kit.
Newly-designed aluminum uprights now provide 3 degrees of toe-in, giving greater stability when cornering.
New aluminum motor mount offers enhanced heat dissipation and greater rigidity of attachment.
Greater efficiency is achieved in the drivetrain with aluminum center shaft and cup.
CVA oil dampers feature a silver color scheme newly implemented for this model. They use black springs.
Comes with stylish 10-spoke wheels.
Body not included.
Requires 2-channel radio, ESC, 7.2 volt battery and charger.
Click here for more info –