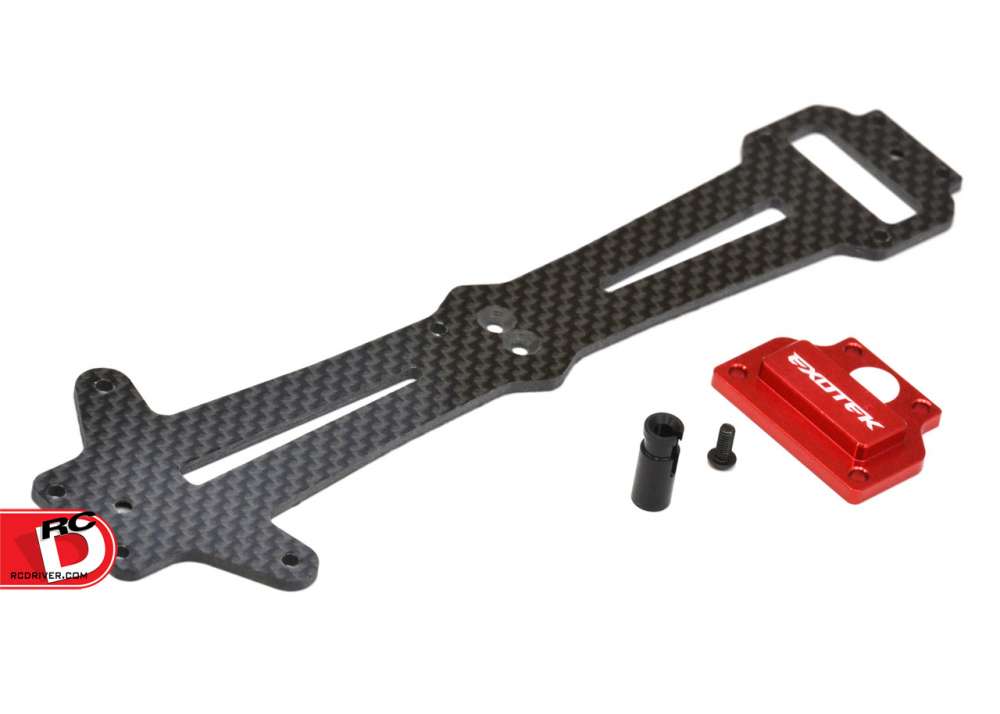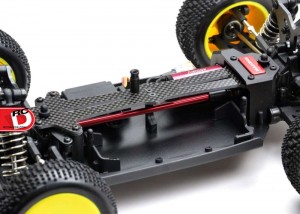 The version 2 top plate set for the Mini 8ight is designed to work with the updated chassis/gear cover that comes with the AVC buggy.
It is made 2.0mm thick extra heavy duty carbon fiber so it is extra rigid to help prevent bent center drive shafts.
Includes bolt on 6061 alloy gear cap and antenna mount and works with the stock bottom plate or the Exotek bottom plate.