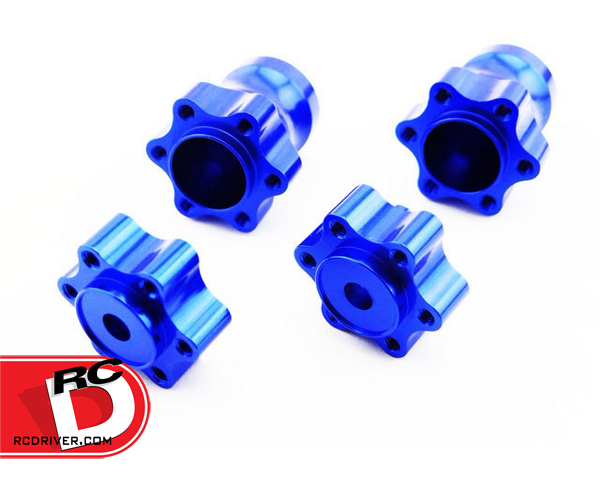 Don't like stripping out the wheel hubs on your Yeti?  Hot Racing doesn't either.  Thats why they are bringing you part YET10A06!  Hardened aluminum wheel hubs solve the greatest defect in the Yeti design and allow more bashing, more crawling, more racing and less breaking!
No surprise that Hot Racing once again combines form and fashion with a realistic, sturdy 6 bolt design to keep you looking sharp and driving harder!  Cross pin hubs eliminate the need for a 12mm drive hex making your Yeti experience simpler and more fun!  Satin blue finish and near zero tolerances make this a 'must have' for Yeti owners!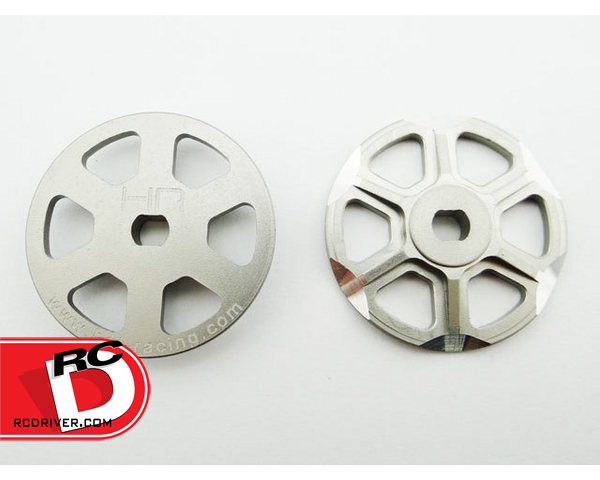 Hot Racing knows how to deal with the heat, and with the Yeti, it's all about disbursement and ventilation.  Large vehicles with lots of power = lots of heat!  Thats why Hot Racing has come out with YET15H – Vented double Hex Slipper is a direct fit replacement for AX31067.  With an outer diameter of 31mm (1.2") your slipper pads will have a perfect home as they deal with the power you put down to the ground!
Polished aluminum and a 6 star design are optimal for heat distribution, and it's always nice to have something the gleams on your rig!  Angled edges and raised spokes give this vented slipper pad the look and function you demand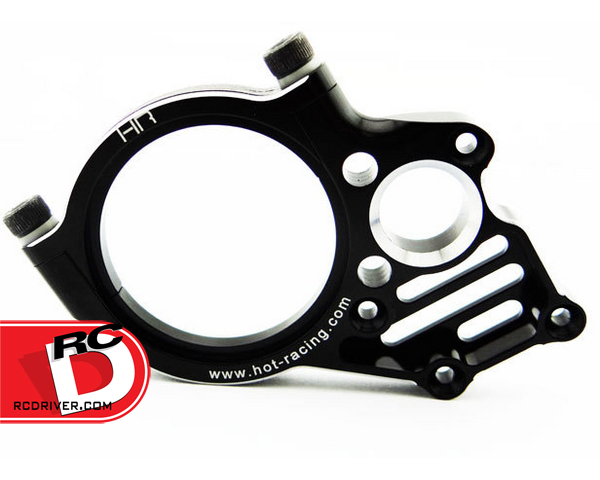 Yeti Axial fans rejoice!  Hot Racing is making your Yeti, stronger, faster and more durable than ever before while keeping an eye out for style!  Part number YET38A01 is an aluminium center motor gear mount!  When used in conjunction with part number YET1806 you get amazing heat distribution so you can run longer, faster, harder!
Beautifully designed with chamfered edges, marque silver laser etching and the gloss black they so love, this mount provides function and flare for the serious Yeti driver! Large hardware to keep your power in place and delrin washers to keep your mount looking good, you'll love the improved performance and looks Hot Racing brings to your Yeti experience!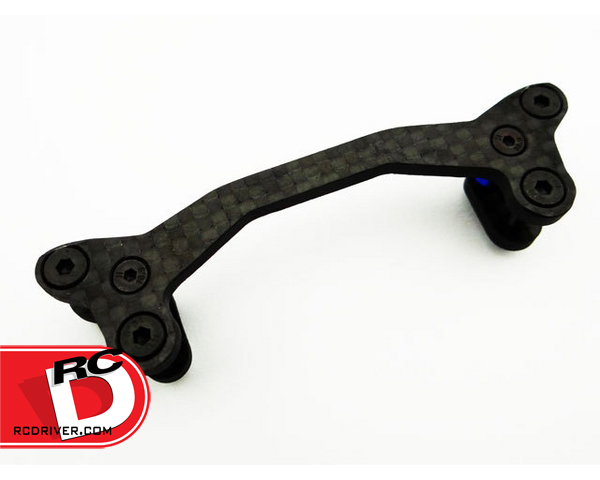 Hot Racing is proud to release another item in their Axial Yeti lineup!  Direct fit replacement for the 'Steering Drag Link' this easy to install hop up sets your Yeti apart from the crowd with hints of deep blue in the spacer posts and that smooth graphite look serious hobby enthusiasts always appreciate.
Increased durability with 8 countersunk screws make sure that your steering rack won't fail as you crawl, bash and race to your hearts content!  Hot Racing, with an eye on style, continues to bring you the aftermarket hop ups that get your blood pumping and your wheels turning!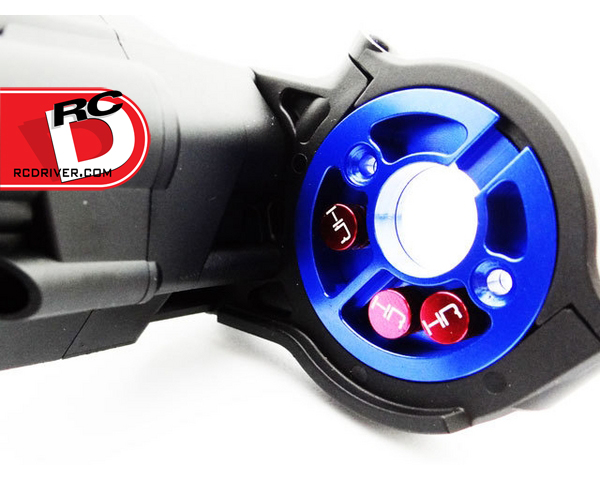 Hot Racing is heat distributing!  Their newest Axial Yeti hopup allows you to run longer and have more fun!  Part number:  YET1806 is a motor mount / heat sink using an aluminum base and 3 heat buttons to soak up the heat as you throttle your way through terrain other vehicles just can't touch!
Direct replacement and ease of use compliments the rich blue base trimmed by the red heat buttons!  Hold that throttle open longer, run cooler and as always with Hot Racing, look better doing it!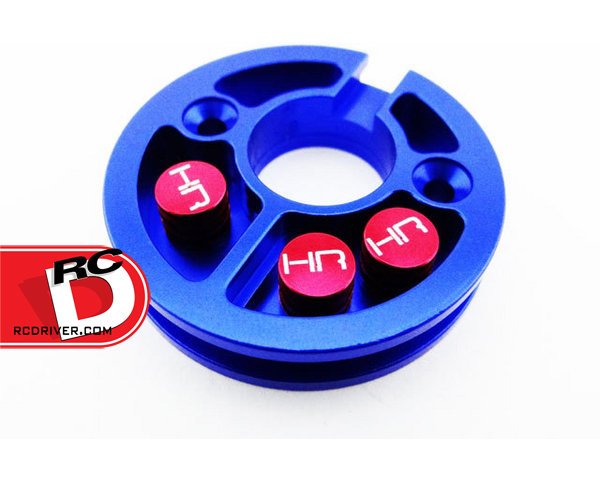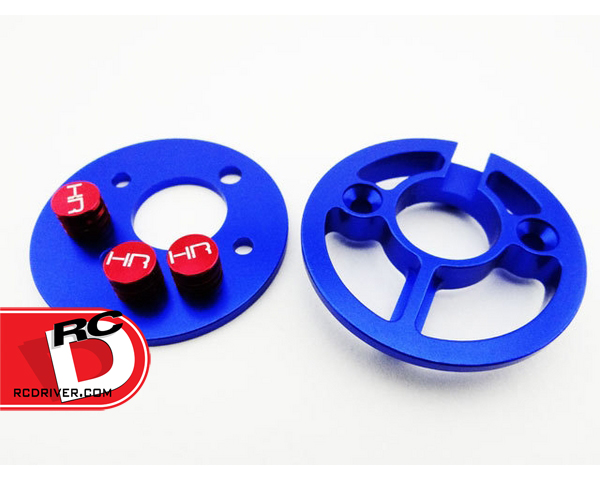 Click here for more info –