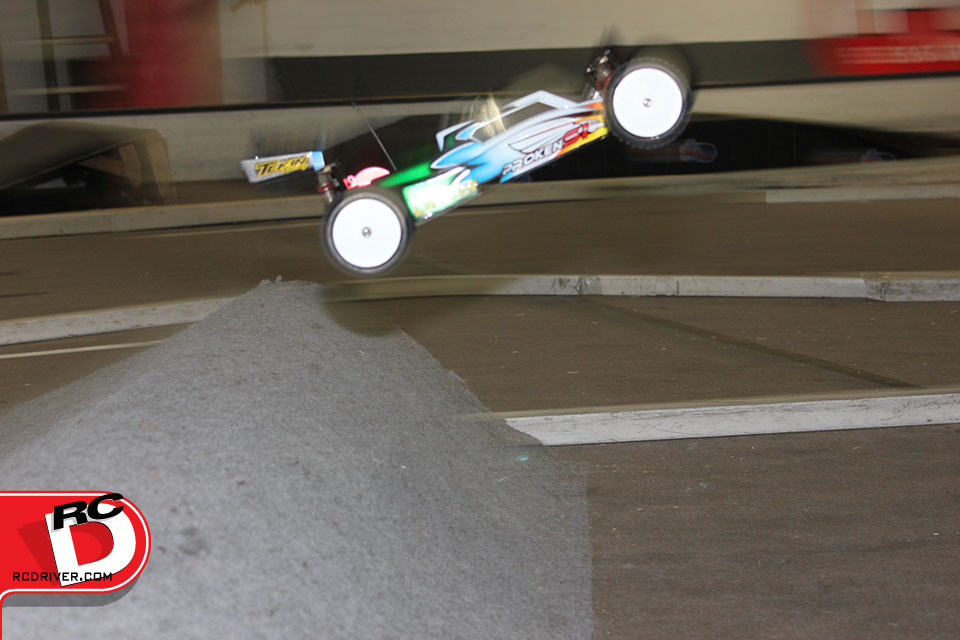 I
became involved in this great hobby in 1984 when I got a Tyco RC car for Christmas.  I proceeded to get it wet a few days later which ended the car's life but that was all it took to get bitten by the RC bug.  I then went to Craftech Hobbies in Enfield, CT (now closed) and my dad and I walked out with a Tamiya Falcon, Airtronics SR2P radio and 15-minute quick charger.  Where did I use this car? On dirt and asphalt like most kids.  I then saved up my paper route money and a few months later I had saved enough for an RC10 and Aristocraft ESC.  I was now ready to race at High Tec Hobbies in Enfield, CT.  What was the surface?  Dirt! Not screened, not clay, not sugared, it was DIRT!
For years, and years, and years, off-road racing meant on dirt, not compacted clay, not chemically treated, just plain old dirt.  Tires were often hard compound so they would last and tread variety was limited.  Sure, times change and I really like some of the compacted clay tracks, blue grooved tracks and even "hybrid" type tracks with dirt and wooden jumps.  But historically off-road has always meant dirt.
Well, times sure are changing!  Off-road recently has been run more and more on carpet, some call it AstroTurf, but no matter how you slice it, it is not dirt.  While this has taken strong root in Europe and Asia, here in North America off-road dirt is still by and large the norm.
This leads me to the most recent "off-road news".  The 2015 1:10 IFMAR World Championships, to be held at Yatabe Arena in Japan, (some consider this to be the home track for Team Yokomo) will be held on AstroTurf, NOT DIRT!  What, what!?!  Yes, you read right.  A race that has been run on dirt for nearly 30 years, since 1984, will now be run on AstroTurf.  Off-road has always been considered a dirt surface, it's an unwritten rule and an amendment to change the racing format doesn't sit well for many. Carpet and Astroturf are an off-shoot and may need to be considered separately.  The great thing about dirt racing is that almost anyone with a backyard can, with a little effort, create a makeshift track and get together with friends and race.  Not so with a carpet track.  It caters to the elite who have money to go to a place with such a track, usually pay for practice, and specialty tires and cars.
I really think we have gotten away from the true spirit of off-road racing recently with the new tracks, new cars and new tires.  Is it time to roll back the rule book?  I'm not sure, But I am certain that the vast majority of those who were racing in 1984 would not approve of or recognize what off road racing is now.
So, what's next?  Will racing on dirt eventually drop in popularity? Is carpet off-road just a fad? We want to hear your thoughts in the comments section below.