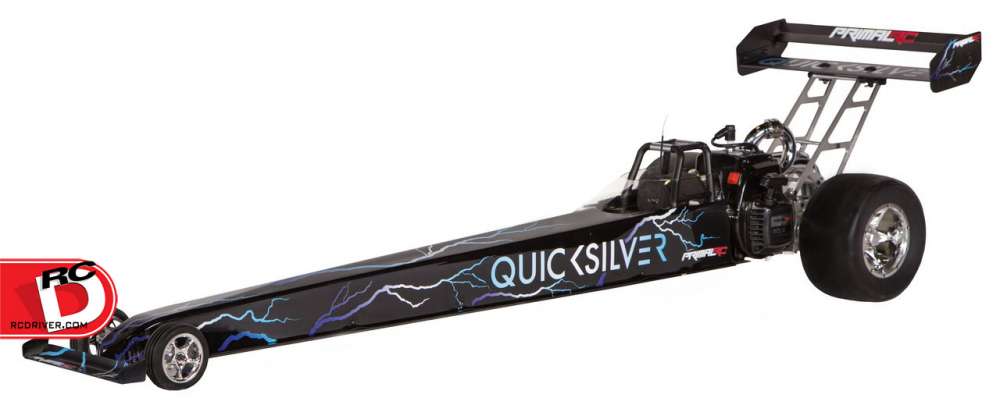 Why drive around in circles looking for the finish line when you can drive straight to it?  The Quicksilver 1/5 Scale Gas Powered Dragster from Primal RC is over 5' long and uses a powerful 30.5cc engine, graphite main chassis plate and will be delivered as an RTR to get you to the drag strip in no time.
Primal RC was launched in 2016 by RC enthusiasts. Their goals is to provide amazing quality large scale radio controlled vehicles that will provide customers with endless hours of fun. They cater to the true RC enthusiasts that want bigger and better vehicles without breaking the bank.
They are committed to the quality of the vehicles and parts they sell. They take great pride in their products and are fanatic about providing exceptional customer service.
In 2016 they are launching our first vehicle, Quicksilver, the 1/5 scale gas powered dragster. 
They are based out of the north east coast and ship all products from our New York warehouse.
Click here for more info –