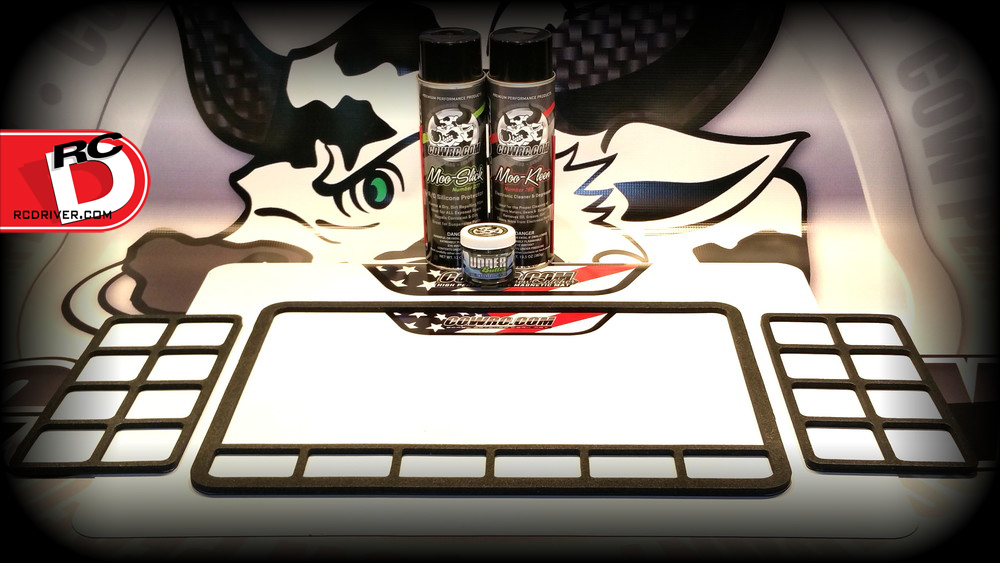 I absolutely, positively love all my CowRC gear.  From my large magnetic pit mat with RC Driver logo, the MOO Slick Lube, MOO Kleen, Pro-Mag Screw Catcher Part Tray, and my Jet Blaster are all on my work bench and used very often, if not daily.  If you have been itching to try out some of the cool, must have items that CowRC has to offer now is your chance to get them at a phenomenal price.  CowRC Maintenance Starter Kits have something for everyone and can even be customized based on the size of your pit space.
Here is the awesome deal that will save you AT LEAST 25% – 
1 MOO-Slick No. 077 Silicone Lubricant and Protector ($9.99 Value)
1 MOO-Kleen No. 789 Electronic Safe Cleaner and Defgreaser ($10.49 Value)
1 2oz. Udder Butter Ultimate Water Proof Grease ($7.99 Value)
2 5″x9.75″ Pro-Mag Screw Catcher Part Trays ($23.98 Value)
and your choice of…
1 Pro-Mag 12″x18″ Screw Catcher Work Mat ($29.99 Value) – or
1 Standard Mag 18″x24″ Screw Catcher Flat Mat ($29.99 Value)
Or select both for only $19.99 More!!!
———————————————–
Total Value of $82.44 for only $59.99