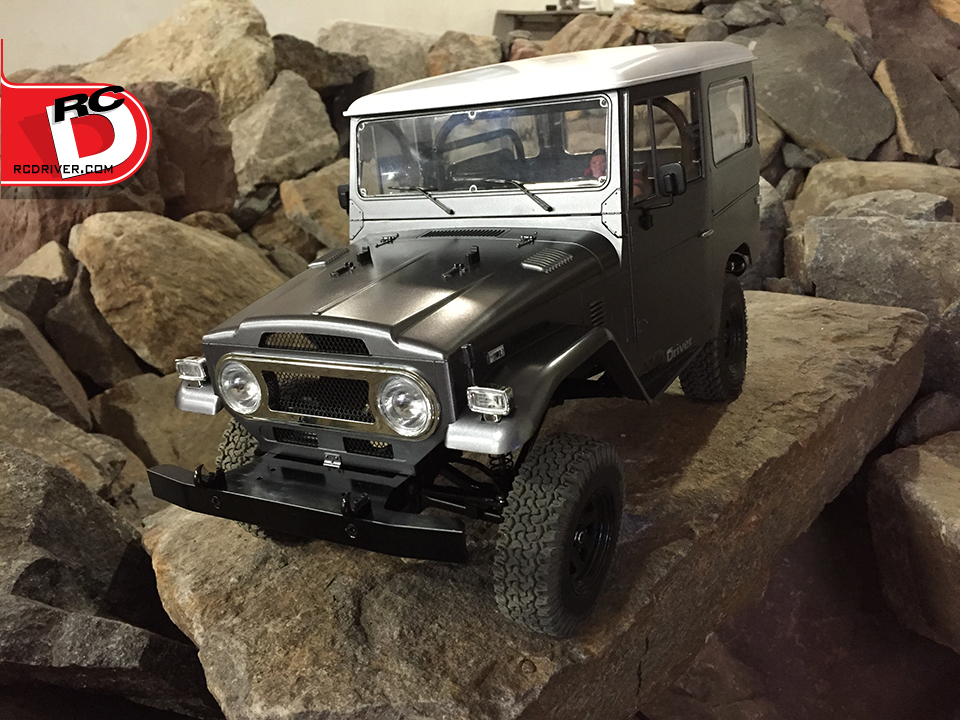 A few weeks back we posted a Reveal: RC4WD Gelande II Truck Kit with Cruiser Body Set where we unboxed the kit to show you all of the awesome components RC4WD includes with this exciting new release. Well some time has passed and we've been busy at work, building and detailing this rig for an upcoming review in RC Driver Magazine. During the build we snapped some photos so you can see additional details of chassis portion of this build. Sorry we do not have body detailing photos.
BUILD NOTES
This RC4WD Gelande II kit Cruiser kit goes together extremely well. RC4WD puts all of the screws in bags labeled with their sizes so they are easy to match up in the build steps of the manual. One item to note is the location of the panhard bar mount. There are three holes drilled in the frame rail for the mount so you can mount it in a forward or rear location. We used the rear location so the servo arm and link would clear the bar. Another tip is to check the transmission to transfer case coupler shaft for bind. The shaft was hard to spin until we backed out on the transmission and transfer case screws, rotated the shaft a few times and re-tightened all of the screws. This seated everything and allowed the drive line to spin free. Next follow the suggested wheel assembly instructions in the manual. Use those two long screws supplied in the kit to assemble the beadlocks. We tried our assembly methods we learned over the years along with a few choice words to coax the assembly along, but when it came down to it, the best way to get the wheels assembled was to use the factory instructions. Finally if you paint your Cruiser body set, you may need a reamer to open up some of the holes for parts like the market lights. The tolerances here are tight and a little paint can mean the difference between sliding the lights right into place and gluing them or struggling to press them in.
WRAP-UP
The RC4WD Gelande II kit with Cruiser build was fun because everything fit together with ease. We were very impressed with the quality of all of the components used. The details in the body set are outstanding and give the enthusiast who loves the modeling side of RC plenty of scale goodness to work on. Please check out the full review of the RC4WD Gelande II kit with Cruiser Body in the May 2015 issue of RC Driver Magazine.