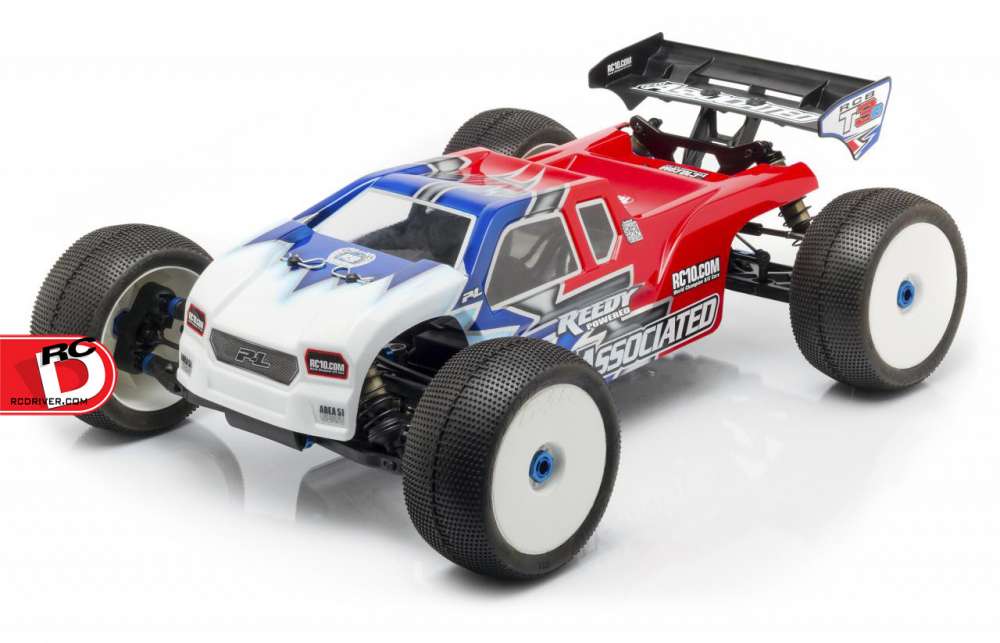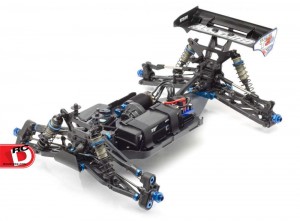 The RC8T3e Team Kit was developed based on the RC8T3 nitro truggy and uses a unique proprietary hard-anodized 7075-T6 aluminum chassis specifically designed for brushless power with optimum weight distribution and superior handling.
The RC8T3e shares over 90% parts compatibility with the RC8T3 nitro truggy, offering the perfect solution for multi-class racers. Knowing that racers would be competing in 1:8 buggy and truggy in both nitro and electric forms at the same events, the RC8T3e was designed to handle and respond to changes. This similar handling characteristic gives the racer a huge advantage, as tuning changes can be applied seamlessly!
Designed to handle, built to win. The RC8T3e Team Kit was designed to give the committed electric 1:8 racer the highest level of performance that will help take your program to the next level.
Features
Hard-anodized 7075-T6 aluminum chassis features an optimized weight bias layout for improved handling and stability
New V2 diffs included for longer life and improved performance
Front suspension features pillow ball uprights for increased adjustability and improved durability
Lightweight ring gears and optimized precision ball bearing sizing reduces drivetrain rotational mass for improved acceleration and battery efficiency
Gearboxes feature a 4.6:1 internal gear ratio with fast access differentials for quick removal, tuning and maintenance
Six universal drive shafts for efficient drivetrain power delivery and ease of maintenance
7075-T6 aluminum 16mm "Big Bore" threaded shocks with TiN coated 3.5mm shafts, larger diameter precision springs, and optimized bladders for more precise volume compensation
7075-T6 aluminum shock towers front and rear feature finely tuned shock mounting and upper arm positions
Refined suspension geometry with lower hinge pin inserts for quick and easy roll center adjustments
Lightweight one-piece wing mounts feature height and forward positioning adjustment for more precise handling
Pro-Line RC8T3e clear body and Team Associated molded wing included
The RC8T3e shares over 90% parts compatibility with the RC8T3 nitro truggy, offering the perfect solution for multi-class racers