The Build – Part 10
We have split the top deck up into its own step simply because it is a pretty crucial step. We want to keep the chassis as flat as possible during this part of the build.
Build Notes:


Most of the screws in this step tap into aluminum parts. Make sure you apply loctite to all those screws prior to tightening them down.

Because it is very important that the chassis be flat during this part of the build, a clean, flat surface is required.

You'll also want to make sure you don't tighten down the screws as you install them. Wait until you've installed ALL of the screws into the top deck before tightening, and tighten them down in a crossing pattern; one from one side, cross over and tighten one from the other side. This will ensure that you don't tweak the chassis at all.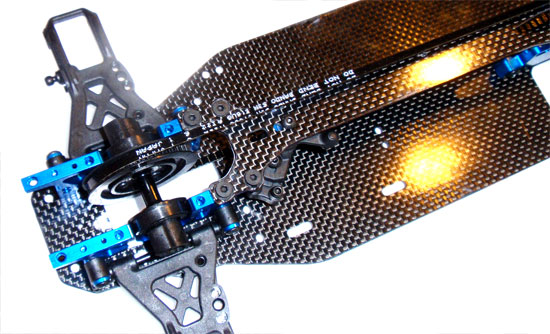 The first step is to make sure you are on a clean, flat, solid surface; no pit towels or rippled plastic boards. We need a super-flat surface. Next,feed the chassis through the front belt and lay it down on the bulkheads. Make sure the beveled screw hole is facing up. Now thread in the 4 3x5mm flat head screws into the front 4 holes, then insert the 3x5mm button head into the top of the steering. Do not overtighten…just put them in far enough to hold the top deck in place.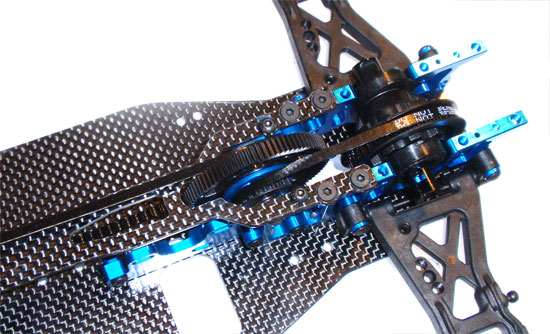 Next, insert the 4 3x5mm flat head and 2 3x5mm button head screws into the rear holes in the top deck. Press down firmly on the top deck (near the rear bulkhead) and tighten down the 6 screws in a crossing pattern. The idea by pressing down on the top deck is to make sure the chassis is perfectly flat when we tighten down the screws. Now follow the same procedure for the front end.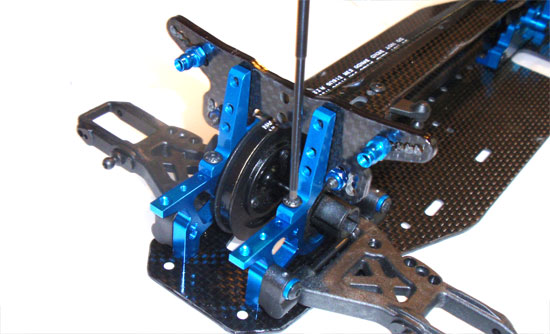 Drop the front shock tower assembly on to the front bulkheads. Lightly tighten the screws down, making sure the tower mounts are 'square' with the bulkheads. Now tighten them down. Don't forget the loctite.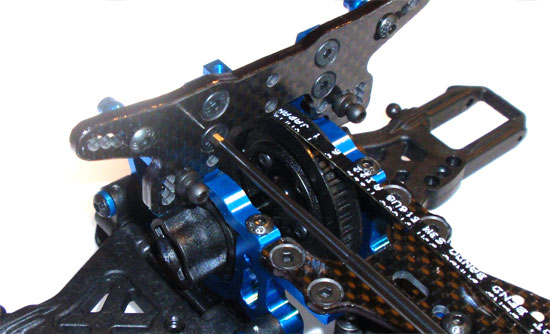 If you remember we didn't tighten down the screws on the shock towers (if you did, loosen them up and go back to the step above). Now is the time to tighten them down. Do so in a crossing pattern to ensure the tower stays squared up to the tower mounts.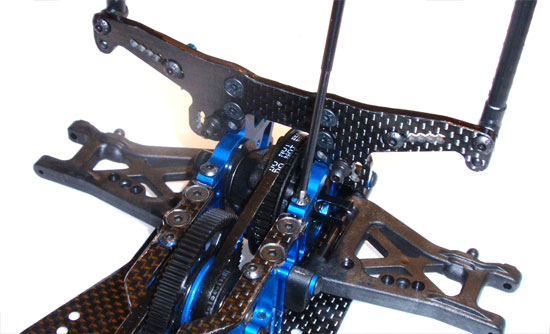 Drop the rear tower assembly into place and tighten the screws. Make sure they tower mounts are square to the bulkheads and tighten in a crossing pattern.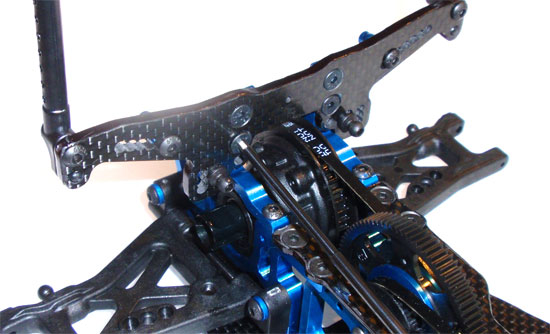 Complete this step by tightening down the shock tower screws.
Stay tuned for Part 11 – Assembling the steering knuckles.
Share
About Author
(0) Readers Comments