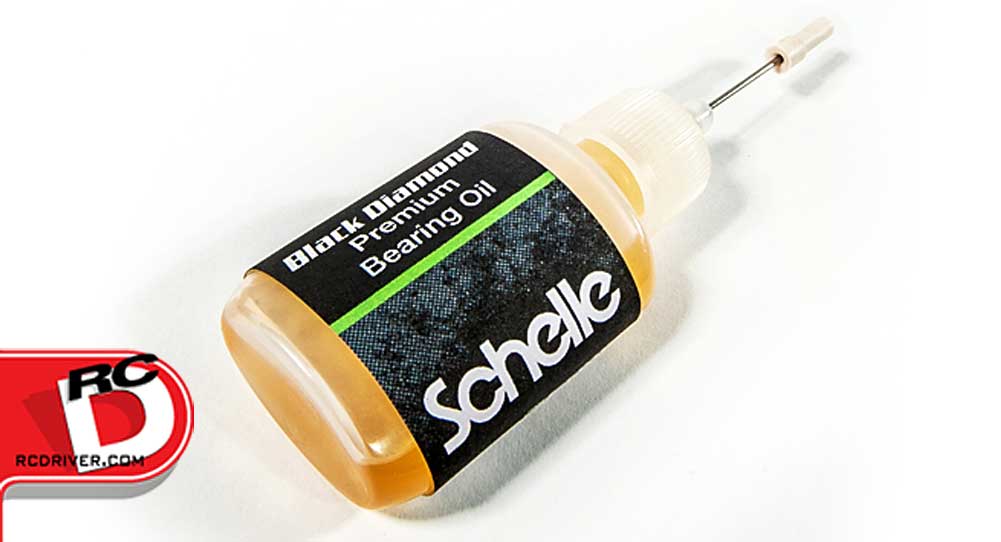 Following behind their Black Diamond Ceramic Bearings, Schelle Racing is introducing the oil to keep those bearings rolling free for a long time; the Black Diamond Bearing Oil.
This pure synthetic, low-viscosity, military-grade lube contains additives that prevent sludge and corrosion inside your bearings.It's also formulated to not break down under extreme heat conditions.
Available in a .10cc bottle with needle tip applicator.
SCH2115 Black Diamond Bearing Oil – $8.00

[source: www.schelleracing.com]