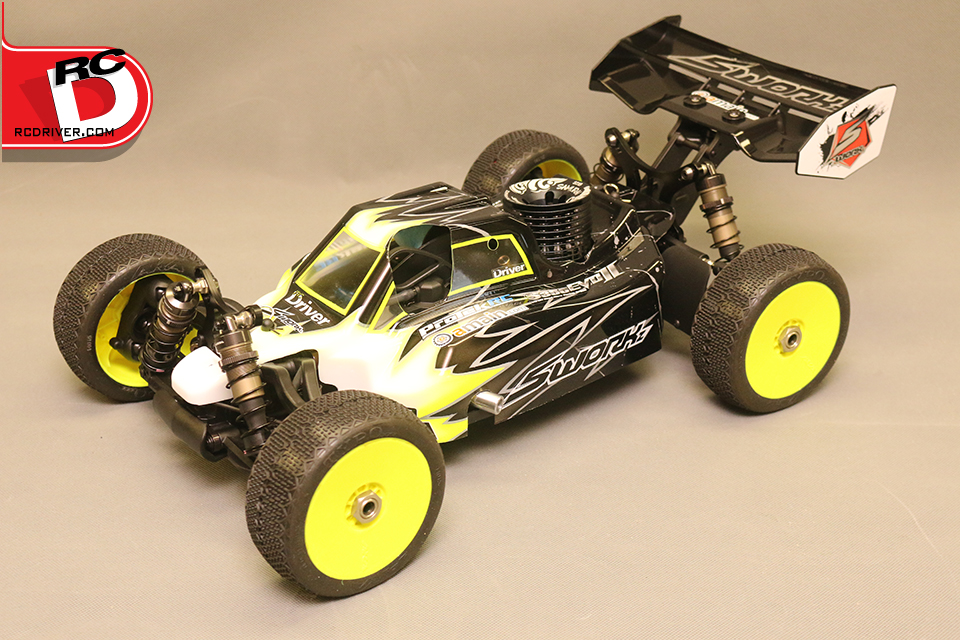 W
elcome to Day 2 of the SWorkz S350 Evo II 1/8 Nitro Buggy Vehicle week. In Day 1 we took a look at the build the buggy requires to go from the box to the track. Today we're going to talk details, which includes things like part numbers, details and what we used in our S350 Evo II machine. If you're looking to make comparisons to other cars you are interested, this Day of
RC Driver Vehicle Week
is for you.
AT A GLANCE
WHO MAKES IT: SWorkz
WHO IT'S FOR: Intermediate to Advanced Driver
PART NUMBER: SWX-910018AWC
HOW MUCH: $569.99
BUILD TYPE: Kit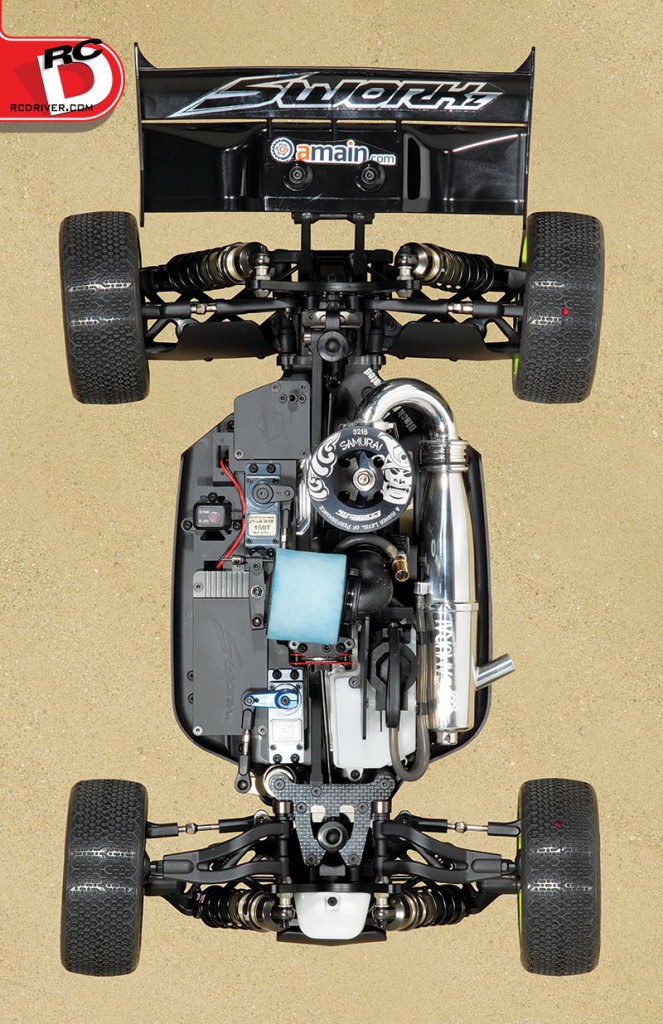 SPECS & TUNING OPTIONS
DIMENSIONS
Length: 530mm
Width: 308mm
Wheelbase:
Weight: 3300g
Body, wheels and tires
Body: Cab forward Falcon II Buggy
Wheels: N/A
Wheel adapter type: 17mm
Tires: N/A
SUSPENSION
Type: Pivot ball front, H-arm rear
Shock positions: 5-tower, 4-arm
Camber: Front pivot ball, rear camber link
Roll: Multiple link locations
Wheelbase: Adjustable
Ride height: Adjustable shock preload
Misc: Adjustable anti-squat, anti-dive and rear toe
STEERING
Type: Dual crank
Toe: Adjustable turnbuckles
CHASSIS
Type: Flat plate
Material: Aluminum
Thickness: 3mm
DRIVETRAIN
Type: AWD
Transmission: Shaft Driven
Differential: Fluid filled gear diff
Clutch Type: 3-shoe
Gear ratio: Center 46/13T
Bearings: Rubber shielded
ITEMS NEEDED
• .21 Nitro Engine
• Tuned Pipe
• Fuel
• Starter Box
• Radio System
• High Torque Servos
• Receiver battery and switch
• Tires and rims
• Paint
ITEMS WE USED FOR OUR TEST
• ProTek RC 321B Samurai engine and pipe combo, PTK-2500-COMBO- This is one potent engine combo that is designed offer plenty of power and fuel economy in a racing buggy. The engine's quality construction translates to an engine that can unleash power on demand and the 2060 pipe gives your racing machine that true nitro competition grunt.
• ProTek RC 7.4V LiPo receiver pack, PTK-LP-RX2300-L-2S- Since the servos are HV, it only made sense to install a LiPo pack to power them and ProTek offers plenty of LiPo receiver packs to fit many popular battery trays.
• ProTek RC 150T Servo, PTK-150T- For their price tag, these servos pump out a lot of performance backed by quality. The speed and torque of these servos is amazing and the cases are aluminum.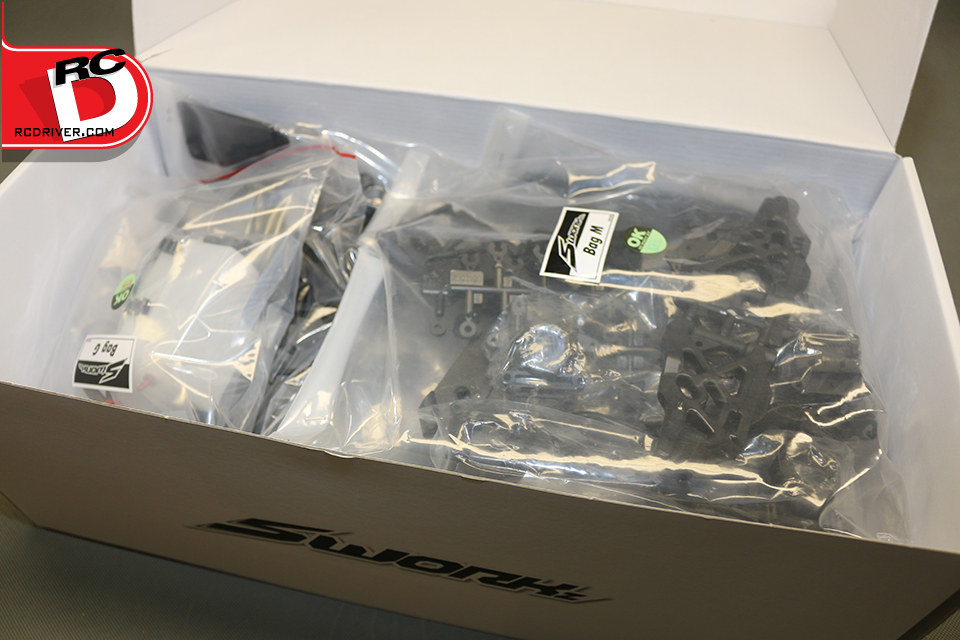 ADDITIONAL ITEMS USED
• AKA Yellow EVO rims
• AKA Wishbone tires
• Kustom RC Graphics Paint Job
HOP-UPS WE RECOMMEND
• ProTek RC Starter Box
• ProTek RC Engine Heater
• AKA Impact Tires
TOOLS & ACCESSORIES INCLUDED
• Diff Oils, Shock Oil
Follow the entire SWorkz S350 Evo II Series
• Day 1: SWorkz S350 Evo II Pro Buggy – The Build
• Day 2: SWorkz S350 Evo II Pro Buggy – The Details
• Day 3: SWorkz S350 Evo II Pro Buggy – The Facts
• Day 4: SWorkz S350 Evo II Pro Buggy – The Performance
• Day 5: SWorkz S350 Evo II Pro Buggy – The Video