Scale Looks and Performance All In One!
In recent months I have been all about radio control rally cars. So much so that when it was time for me to purchase a new "real" car, I harassed the people at my local Subaru dealership and eventually drove home in a 2014 Subaru Crosstrek XV. Needless to say, as I was driving off of the lot I gave RC Driver Editor-In-Chief Greg V a call and told him I needed to do a full review of the Tamiya XV. A near perfect "mini me" of my full-sized ride, this scale looking rally racer has it all and then some!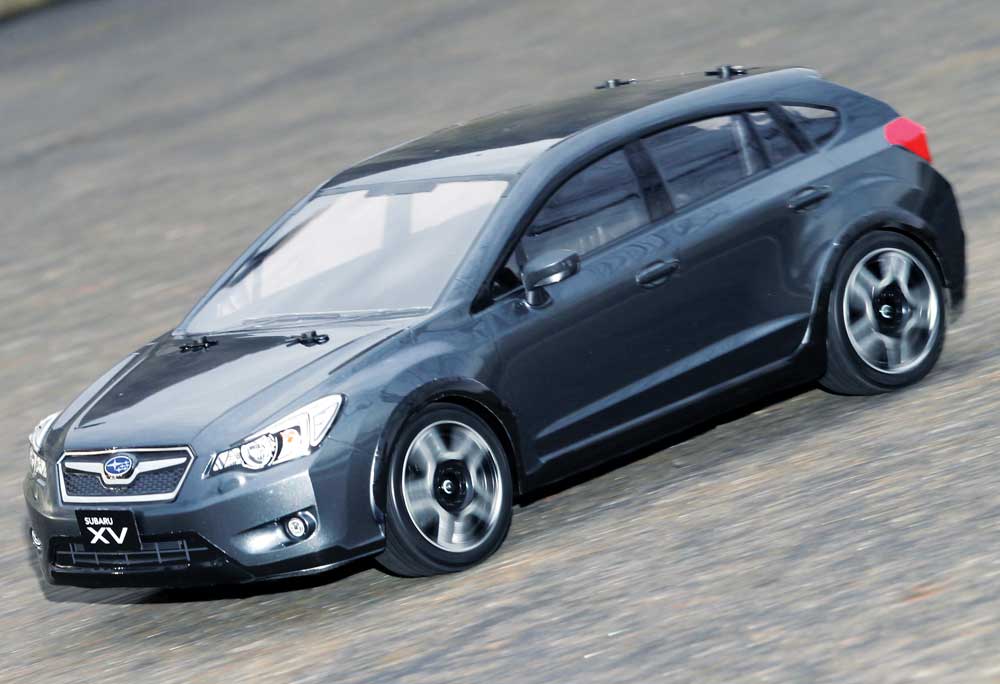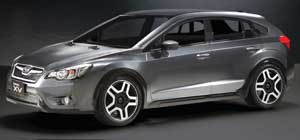 AT A GLANCE
WHO MAKES IT: Tamiya
WHO IT'S FOR: Everyone
PART NUMBER: 58562
HOW MUCH: $384.00
BUILD TYPE: Kit
PROS
+ Fantastic scale looks, right down to the rims
+ Low center of gravity
+ Efficient belt driven 4WD drivetrain
+ Handles like an authentic rally car
+ Cool front motor design
+ I love the inner wheel wells/mud guards
+ Enclosed radio box
CONS
– Where are the roof rails for the body?
– Decaling the body is arduous
AUTHOR'S OPINION
Unlike some of the other radio control rally cars I have reviewed in recent months, the Tamiya XV has a near perfect scale look. It is evident that Tamiya agonized over the smallest of details and the end result is near flawless. Even better, I can say with confidence that it handles similar to its big brother, making it an absolute blast for me to drive.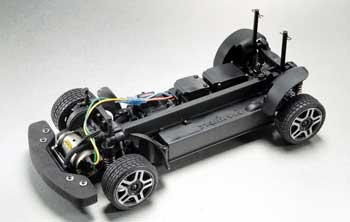 FACTS
• The backbone of the Subaru XV is the chassis. The XV-01 chassis that Tamiya used on the Subaru XV is an original design. It has a tub style with various channels, including an enclosed radio box to keep the ESC and receiver safe, and a bottom loading battery to maintain a low center of gravity. The front and rear gearboxes securely load into the chassis in such a way that front and rear chassis flex are almost completely eliminated.
• The XV-01 chassis has plenty of ground clearance for a scale style rally car. The short but effective suspension arms and plastic-bodied shocks compliment the chassis and are super smooth. While I would have liked to see a set of threaded-style TRF shocks on this version of the XV-01, the stock super mini shocks are more than up to the task of helping the wheels maintain full tread contact with the ground.
• A dual bellcrank-style steering system is used on the XV-01 chassis set. It is very smooth and features adjustable turnbuckles for painless tuning adjustments. The steering knuckles have two turnbuckle mounting positions for Ackermann tuning.
• Unlike most vehicles, the motor is located to the very front of the XV-01 chassis. It drives a standard pinion/spur gear combination that has a typical 3-gear transmission. A long belt that is completely sealed from the elements connects the front transmission to a 2-gear tranny in the rear. The front and rear each feature sealed gear differentials that can be tuned with different viscosity oil or grease.
• Tamiya included their standard sealed endbell 540-type motor in the Subaru XV. While this motor is not going to break any land-speed records, it is quick enough for most beginners or people who are looking for that authentic rally driving experience.
• Tamiya made the Subaru XV body a near replica of the real deal. The included decal sheet has just about every detailing sticker needed and even has stickers for the rims. The only flaw is the omission of the roof rails that are a standard item on the full-sized Subaru Crosstrek XV. To complete the look, I sent the body to Bradley Farmer of Bradley Fine Line Design for paint. Even though this was probably one of his easier paint jobs, as I asked him to paint it gray on gray like my full-sized ride, Bradley paid close attention to detail and the end result, as always, was flawless.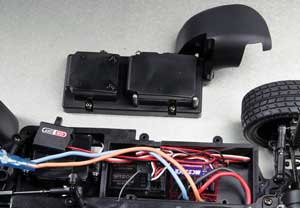 TOOLS & ACCESSORIES INCLUDED
• 4-way wrench
• L wrenches
• Turnbuckle tool
ITEMS NEEDED
• Steering servo
• Battery pack
• Radio system
• Speed control
• Paint for the body
ITEMS USED
• Futaba S3001 steering servo
• New Wave 5200mAh 50C LiPo battery pack
• MaxAmps 5000mAh NiMH battery pack
• Spektrum DX2L radio system
• Futaba MC230CR brushed speed control
HOP-UPS WE RECOMMEND
• Slipper Clutch Set, 54378, $49.00
If you add more power to the Subaru XV like I plan to do, the addition of this slipper clutch will be a must to help reduce wheel spin and smooth out acceleration.
• Aeration Damper Set, 42254. $125.00
While the stock shocks work well, these units are considerably smoother and feature easy-to-adjust threaded bodies.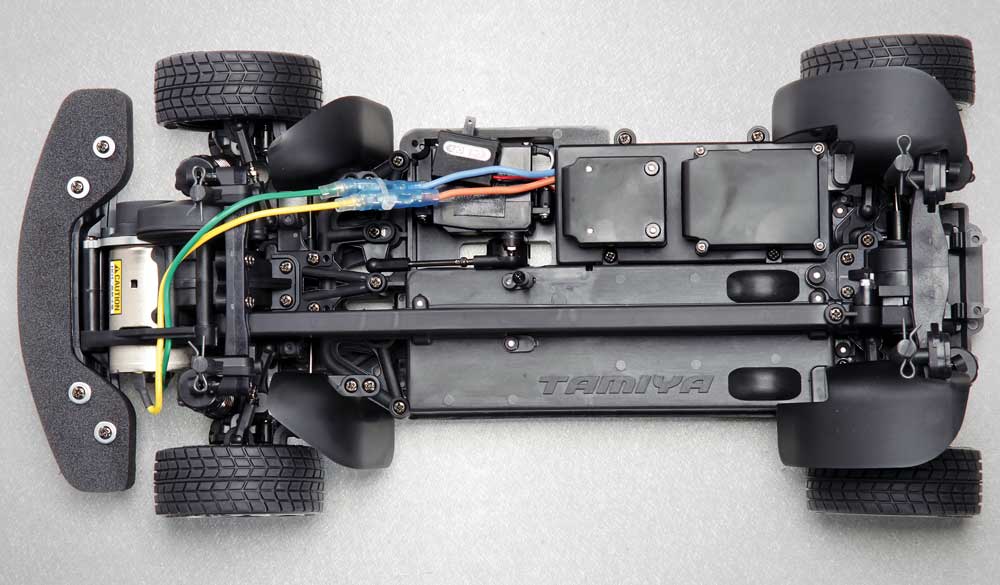 ON THE TRACK
I took my freshly built Subaru XV to the trails in the woods of Robinson State Park in Feeding Hills, Massachusetts, for some authentic radio controlled rally car testing. These trails are used by many mountain bikers and, unlike a race track with huge scale jumps and obstacles, would be a fair test for the Tamiya Subaru XV. The first thing I noticed was how straight the Subaru XV tracked under hard acceleration. While the stock motor is not overpowering, the fact that it did not pull to the left or right from a dead stop, even on loose ground, was a great sign to start with. The trail was rather rough in some areas with visible tree roots and hills that would be a test for any 1/10-scale vehicle, let alone a scale rally car. Even so, most small to mid-sized obstacles had little effect on the Subaru XV. Larger obstacles, on the other hand, could be problematic, like huge tree roots. There was an instance or two when the car bottomed out and became stuck in areas like this and needed a little extra push to keep heading forward.
Some of the more hilly areas of the trail were ideal for testing the jumping ability of the Subaru XV. One spot features a two to threefoot gap/drop-off where a small stream flowed beneath. While I was hesitant at first to take the Subaru-VX over this spot should I fall short and need to fish it out of the water, I eventually succumbed to the peer pressure of my friend, Justin Glaze, and went for it. The car cleared the gap with room to spare, and while it did bottom out, the suspension settled quickly and allowed me to get right back on the throttle.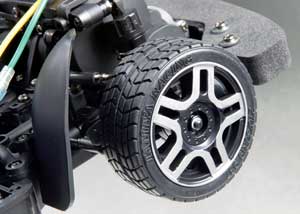 As for steering, the Tamiya Subaru XV was able to navigate corners nice and tight, similar to an on-road touring car. I tried to get it sideways through some corners like a drift car, but with the stock motor and a NiMH battery pack it was a bit under-powered to do so.
When the battery started feeling soft, I swapped out the MaxAmps NiMH pack I had started with in favor of a 5200mAh 50C LiPo pack from New Wave. The fact that it was lighter and had slightly more voltage made a huge difference in performance and made the Subaru XV get up and go. It was able to rip through the trails quicker and could jump a bit further. Additionally, when using the New Wave LiPo pack, I was able to much more easily slide the Subaru XV through corners, reminiscent of full-scale rally racers.
SPECS & TUNING OPTIONS
DIMENSIONS
LENGTH: 15.1 in. (384mm)
WIDTH: 7.3 in. (185mm)
WHEELBASE: 10.1 in. (257mm)
BODY, WHEELS AND TIRES
BODY: Clear Lexan
WHEELS: 5-spoke
WHEEL ADAPTER TYPE: 12mm hex
TIRES: Tamiya rally tread
SUSPENSION
TYPE: 4-wheel independent
SHOCK POSITIONS: (F) 1-tower, 2-arm, (R) 4-tower, 3-arm
CAMBER: Adjustable turnbuckles
ROLL: Adjustable ball heights
WHEELBASE: Adjustable shims
RIDE HEIGHT: Pre-load clips on the shocks
STEERING
TYPE: Dual bellcrank
TOE: Adjustable turnbuckles
CHASSIS
TYPE: Tub style
MATERIAL: Plastic
THICKNESS: N/A
DRIVETRAIN
TYPE: 4WD
TRANSMISSION: Three-gear tranny in the front, two-gear tranny in the rear, connected via a single belt
DIFFERENTIAL: Gear
GEAR RATIO: Optional pinion gears
BEARINGS: Full set of shielded

WRAP UP
Tamiya could have followed the most recent trend in the market and released a cool new rally car similar in proportion to a 4WD short course truck. Instead, they opted to go for a scale look and feel for the Subaru XV. The result is a fun to drive, authentic-looking machine that is truly original. With a plethora of option parts already available, as well as various body sets and even a pro version, I see another long-term, successful franchise in the works for Tamiya in rally cars and beyond with the Subaru XV and XV-01 chassis set.
Words: Dean Berry
Photos: Walter Sidas
LINKS
Futaba futaba-rc.com, 217-298-8970
MaxAmps maxamps.com, 888-654-4450
New Wave rcmadness.com, 860-741-6501
Spektrum spektrumrc.com, 800-338-4639
Tamiya USA tamiyausa.com, 800-826-4922