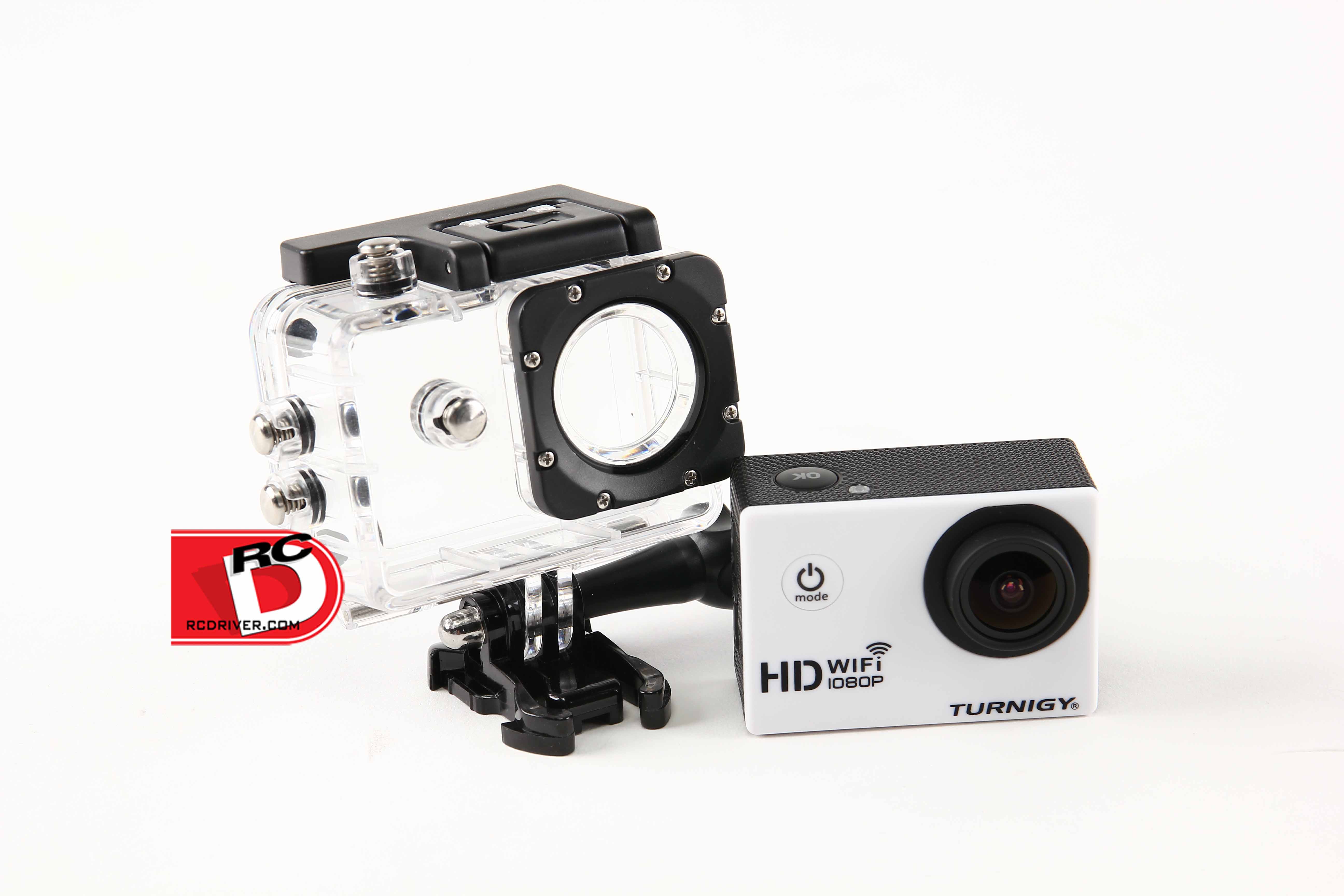 Been looking for the perfect HD action camera? Then you've just found it! The Turnigy HD ActionCam provides the perfect solution for recording awesome video either on land, in the air or under the water.
The small and compact Turnigy Action Camera range is the complete solution to record all your RC related videos, ideal for use with quadcopter/multirotor/aircraft aerial video, aerial photography and FPV mounts, in or out of the water or mounted on RC land based vehicles.  Recording is in full 1080P HD video, with a vibrant and sharp video quality that rivals industry leaders such as GoPRO for a fraction of the cost.
Packed with features that other higher priced cameras fail to deliver such as:
·         Good Low light recording ability providing quality images in just about any lighting conditions.
·         170° wide-angle lens provides an excellent field of view making it ideal for open water and panoramic use.
·         Integrated LCD screen on the back of the unit offering live viewing, video playback, photo display and on-screen menu items.
·         Adjustable settings for resolution, active motion detection, white balance, exposure, ISO, plus more
·         Continuous and Cyclic video recording including Car Mode
·         Single Still Shot or Capture Mode (continuous still shots at timed intervals)
·         A 900mAh LiIon battery with up to 70 mins run time
·         Able to take a 32 GB micro SD card. 900mAh LiIon battery
·         Waterproof case (water resistant to a depth of 30m)
·         Mounting accessories and hardware included
·         USB charging/data cable
·         WiFi version with WiFi connectivity which allows for real time video/image streaming to your Android or IOS device, wireless operation of the camera menu functions and more!
Click here for more info –