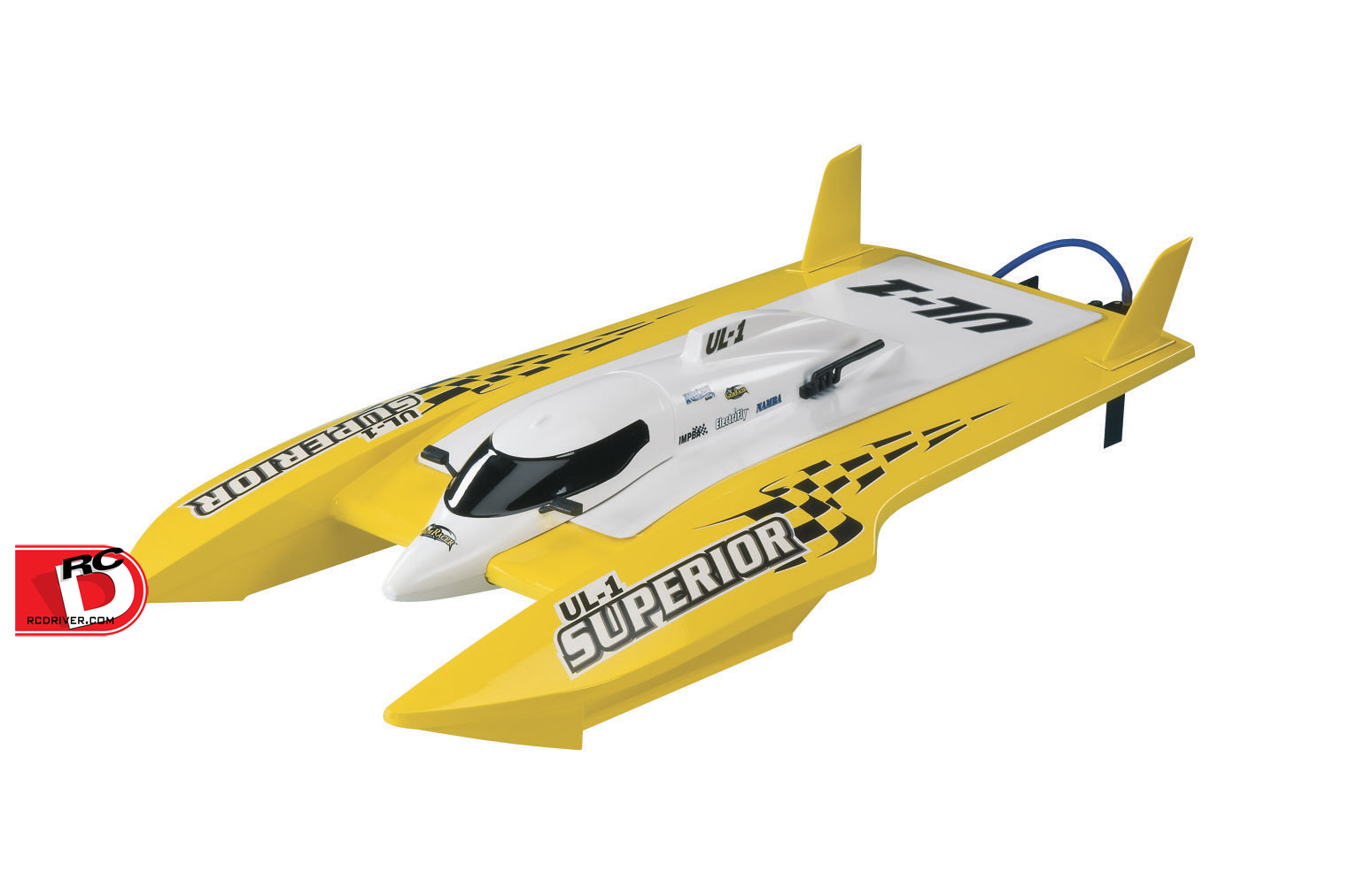 Available in red, yellow, brown and white, the 27" long UL-1 can hit speeds of 65MPH thanks to the AquaCraft 6-pole 36-56-2030kV water-cooled marine motor and 60A esc.
To control these speeds it now comes with a Tactic TTX300 3-channel 2.4GHz SLT radio system with TR325 receiver.
Other features include 3-blade prop, Star Plug battery connectors and more.
Click here for more info –