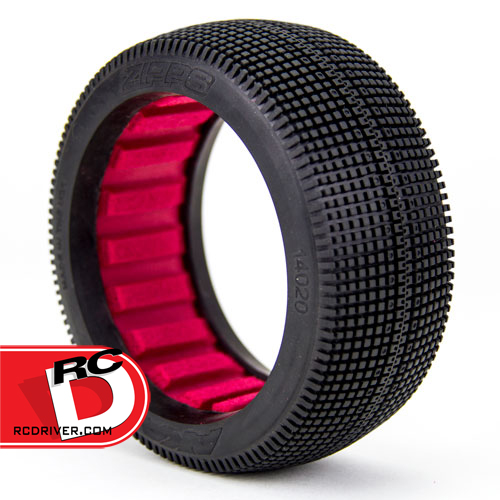 The ZIPPS tire has been designed with durability and stability in mind for today's high wear and high grip tracks. The ZIPPS features a very dense symmetrical block tread pattern with a center staggered rib.
The dense block pattern puts as much rubber on track as possible while still allowing dust to clear from the tire patch. This enables superior wear and stability while remaining controllable off line in the dust. The center rib decreases rolling resistance on the straights and creates a very stable platform in the center of the tire.
AKA also updated their block design to allow for more deflection. This allows the block to flex a bit more front to rear to gain forward bite while still remaining stable side to side.
Available with Red inserts or pre-mounted on either white or yellow EVO wheels in Soft, Long Wear Soft, Super Soft and Medium compounds.