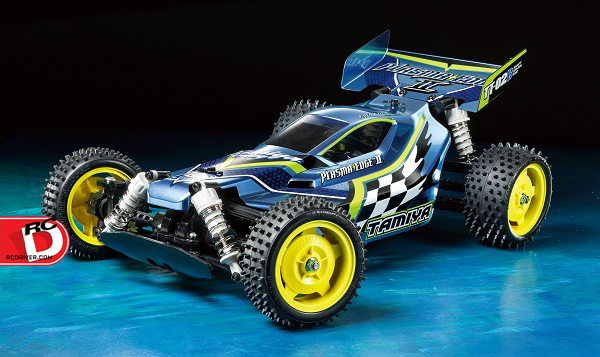 This updated version of the classic Plasma Edge buggy body features new decals and a revised body.
It is mounted on an easy-to-build and maintenance TT-02B chassis that utilizes longer suspension arms, CVA shock units, and buggy bumpers to give it great off-road performance.
It retains the TT-02′s excellent drivability and ease of assembly and maintenance, while motor cooling ducts and receiver case add to durability.
It also comes with a Tamiya TBLE-02S ESC and Torque Tuned motor.