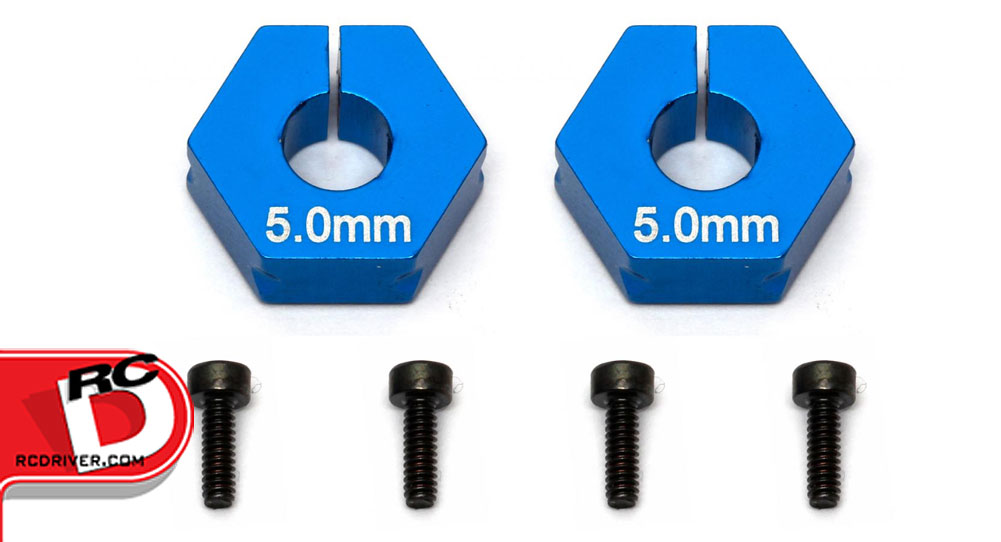 Team Associated has added a few Factory Team parts for the B44, B5M and T5M. These include a 3° aluminum toe plate for the B44, an aluminum C and B arm mount and clamping wheel hexes for the B5M and T5M.
The aluminum toe plate adds strength and helps improve corner speed and on-power traction. The aluminum C and B arm mount widens the B5M or T5M by 4mm, helping to improve stability. The clamping wheel hexes reduce the width of your B5M and T5M by 4mm.
All parts are anodized in the Factory Team blue.
Link: www.rc10.com