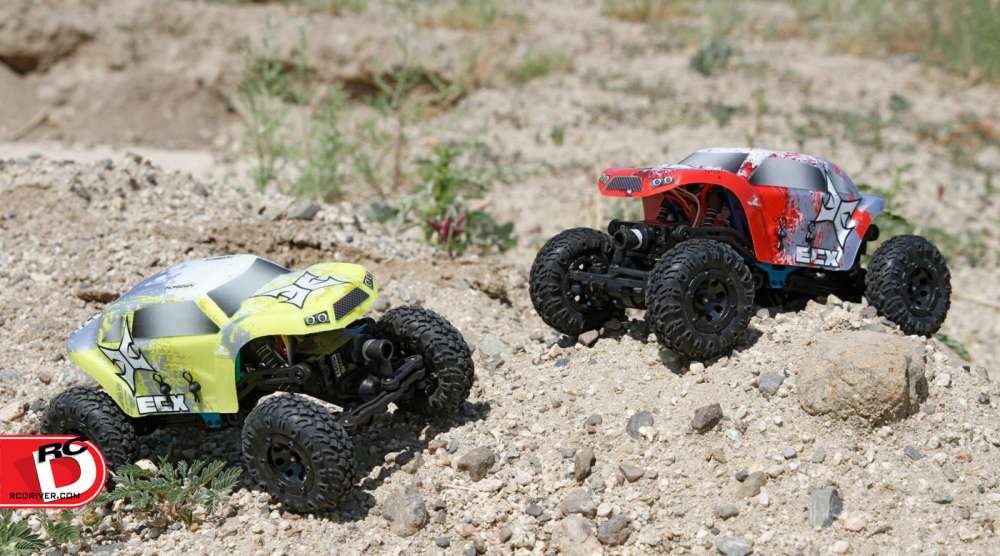 Climb, crawl, and conquer with the pint-sized 1/24-Scale ECX Temper™ Rock Crawler.
This impressive rig makes it easy to handle those hard to reach spaces its larger rock crawler brethren simply can't reach.
An included USB charger gives you the convenience of being able to charge the 150mAH Ni-MH driving battery nearly anywhere you can find a USB port. Rock crawlers add scale realism to the driving experience by mimicking the off-road rigs that dominate steep inclines and endurance trials in the most brutal terrain.
While they might not be the fastest vehicles in RC, rock crawlers have the muscle to conquer the nastiest of inclines.
The Temper Rock Crawler has a penchant for conquering the most unforgiving locations thanks to a 4WD drivetrain, multi-link suspension, and the extreme durability drivers have come to expect from ECX brand vehicles.
Features – 
Totally Ready-To-Run
Four-wheel drive drivetrain
4-link suspension articulation
Full range 2.4GHz transmitterD
urable chassis featuring twin aluminum vertical plates
2-in-1 Receiver/ESC Combo
Front-mounted micro steering servo
Rechargeable Dynamite® 4.8V 150mAH Ni-MH battery
Convenient USB charger
Realistic front and rear bumpers