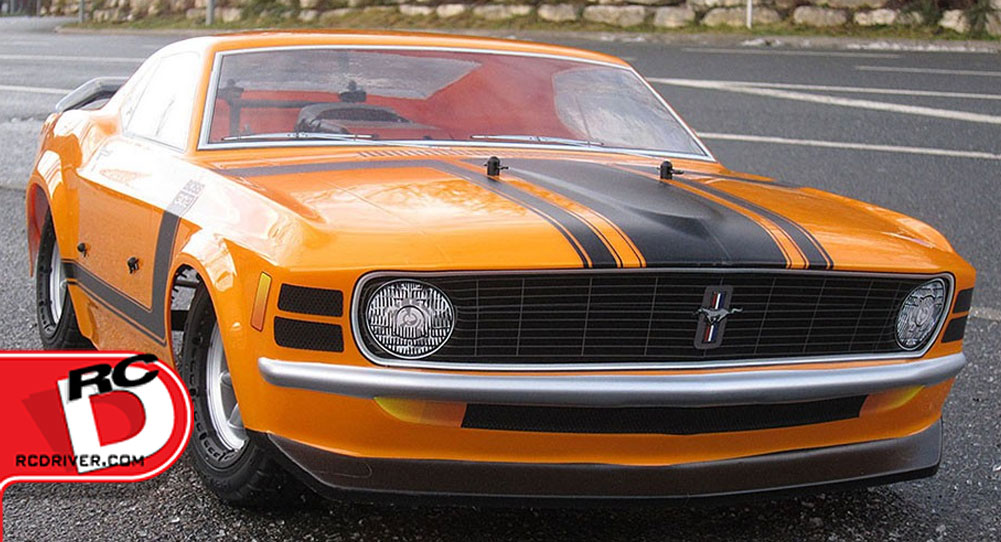 HPI is going big once again with the addition of the gorgeous 5R to their 1/5 scale stable. This on-roader is based on HPI's Baja 5 platform, but has been tweaked for on-road action.
The first thing that catches you eye is the stunning 1970 Boss 302 Mustang! This replica Ford is about as awesome as it gets and rolls on a set of HPI's vintage, 8-spoke beadlocks wrapped in Tarmac Buster tires.
Underneath the lovely Lexan sits a few new features as well. A new, 4mm aluminum chassis contains all the Baja parts, including an updated 'lower-ride' suspension. Power comes from their 23cc engine and is controlled by a new TF-45 2.4GHz radio system.
Unfortunately we don't have any under-the-hood pictures yet, but rest assured we'll be posting them the moment they become available.
Link: www.hpiracing.com