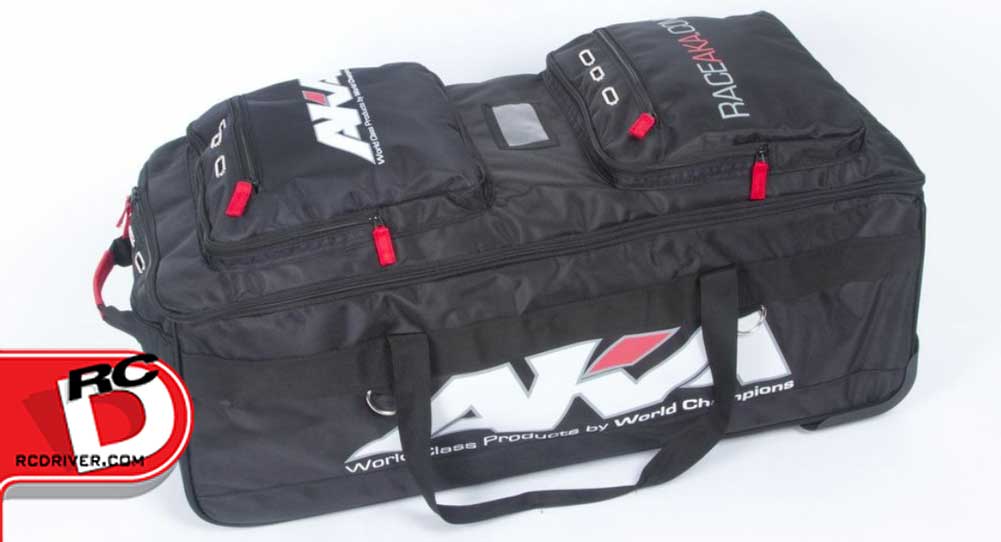 Transporting your gear is all about organization, and AKA's new MULE Rolling Gear Bag is here to help! Made of durable nylon fabric, this 31×14.5×11″ bag has a massive main compartment (with 8 auxiliary compartment) capable of holding tires, tools, parts bins, etc. It features a telescoping handle and oversized, dual-ball bearing wheels for easy transporation
This stylish bag also includes a name badge holder in case you want to ship it and plenty of plastic, reinforcement areas to protect the corners and side.
You'll be seeing me with a few of these at future events, that's for sure!
Link: www.raceaka.com