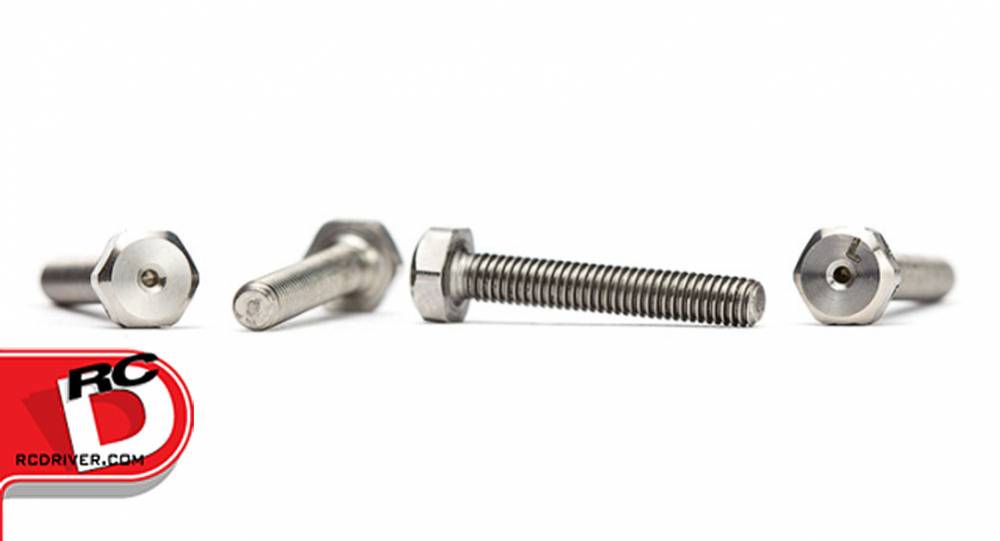 AVID RC has released a must-have lower shock screw upgrade for your TLR 8IGHT Buggy. This package comes with 4 titanium 1/4″ socket head fasteners…2 with left-handed threads and 2 with right-handed threads.
These screws are super strong and, with their dual-threaded orientation, helps prevent them from backing out during long main events. In addition, AVID has also designed these bolts with an innovative center-drilled hole to help measure shock length.
Each package includes 4 lower shock mount screws (2 LH, 2 RH) and 1 AVID mini decal sheet.
AV1810-540-TI TLR 8ight Buggy Titanium Lower Shock Screws $24.00
Link: www.avidrc.com