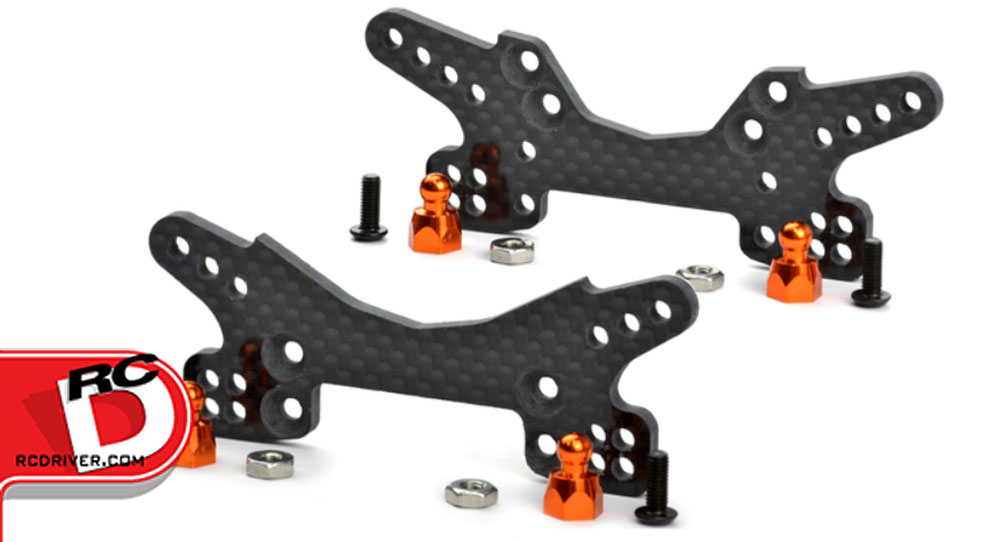 Exotek has added another product to it's HPI Sprint 2 lineup; carbon fiber shock towers. Both the front and rear towers are made from high-quality, 3mm carbon fiber and have pre-drilled holes for to adjust camber, roll centers and shock position.
Both feature orange-anodized alloy shock mounts and hardware.
Add performance while cutting the weight of your Sprint 2!
1493 HPI Sprint 2 Frotn Carbon Tower Set – $23.95
1494 HPI Sprint 2 Rear Carbon Tower Set – $23.95
Link: www.exotekracing.com