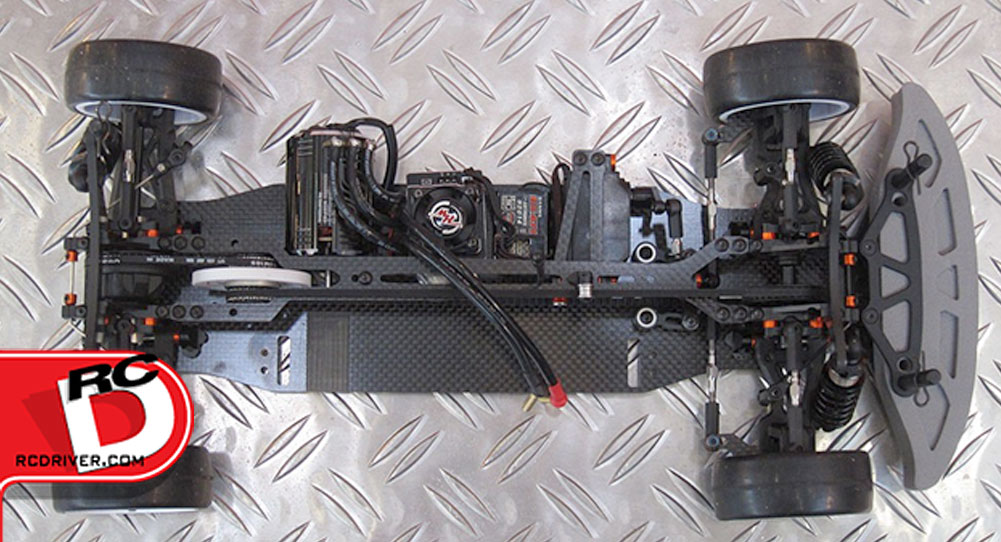 HPI's new Pro 5 was spotted at the 2015 Nurnburg show in Germany. It appears Andy Moore has been testing this new platform and is said to absolutely love it! That's good news for us TC racers, however detailed info from HPI is still non-existent.
That's fine with us. They did post a bunch of photos so that gives us a chance to make up my own detailed info! Here's what we've come up with so far from looking at the pix:
• Front spool and rear gear differential with lightweight outdrives
• Dual bellcrank steering system
• Carbon fiber steering knuckle extensions
• Floating servo mount system
• Aluminum threaded shocks and shock tower braces
• 64p spur gear
• Aluminum, two-piece arm mounts
• Aluminum center gear supports
We're definitely excited to get the Pro5 in the office and do a full build! Keep an eye out on the RC Driver web site for more info!
Link: www.hpiracing.com