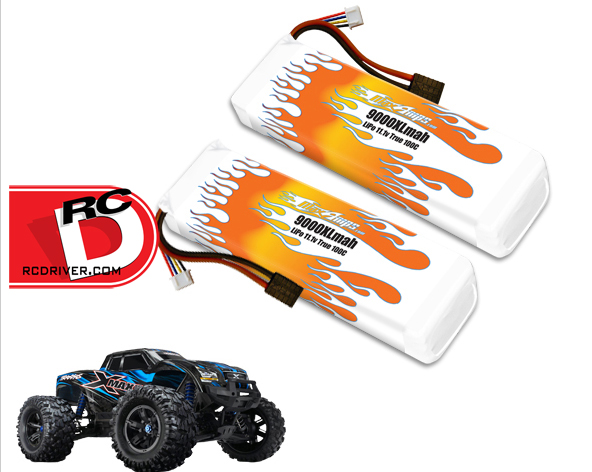 MaxAmps introduces the only batteries on the market that are exclusively designed to for the new Traxxas X-Maxx.
The 9000XL 3s batteries have been engineered to pack more power into the Traxxas X-Maxx. Using authentic Deans Ultra wire and Traxxas High Current Connectors, both the left and the right side batteries are uniquely wired to fit perfectly in the X-Maxx battery compartment. They are built with the perfect length wires exiting in the best location for a super clean look. There are no tray modifications
The MaxAmps 9000XL 11.1v X-Maxx Pair gives you the ultimate combination of power and run time. These packs will make your Traxxas X-Maxx scream to well over 40mph! If you're looking for the maximum amount of speed and the longest runtime, these are the packs for you!
Two Lipo 9000mah – 11.1v packs
 6S 22.2v Power when run as a pair
 36 minutes average run time(9000mah capacity)
 True 100C rating
 Lifetime warranty
 5C fast charge capable
 100% waterproof
 Built today with factory fresh cells
 Built with genuine 12awg Deans Ultra wire
 We add the connector and JST-XH balancing tap for you
 162mm x 45mm x 38mm, 654g