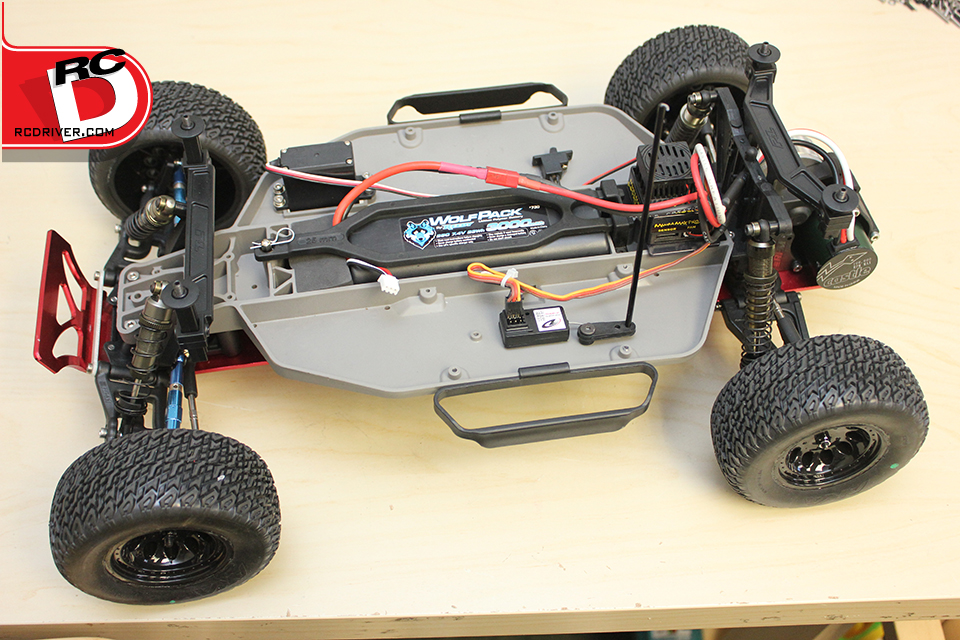 W
e're into Part 3 of Project RCD Jallopy and we're going to wrap up the build portion of our custom creation and we'll talk performance in Part 4. Things just seemed to fall together nicely at the end of the build, so lets go over what we used to complete the Slash based vehicle.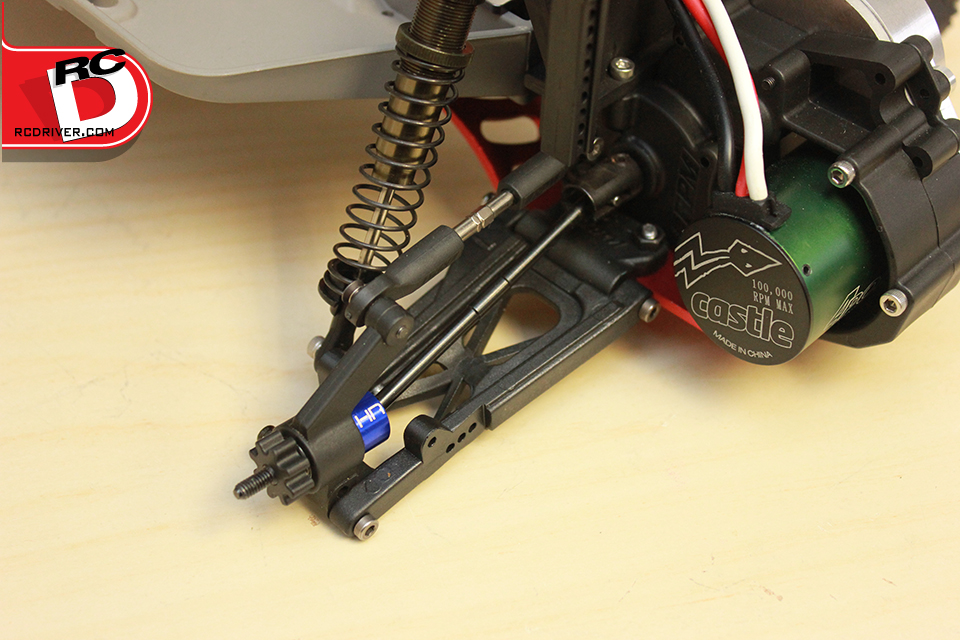 While building the Jallopy, we were actually dreaming up another project rig and wound up removing the Tekno axles and hubs that were installed and are saving them for future use. In its place, we installed Hot Racing steel CV driveshafts. These shafts required the use of stock style hubs which we had plenty of. What also worked out well is these shafts allowed us to use RPM Revolver Short Course wheels with their unique spline drives.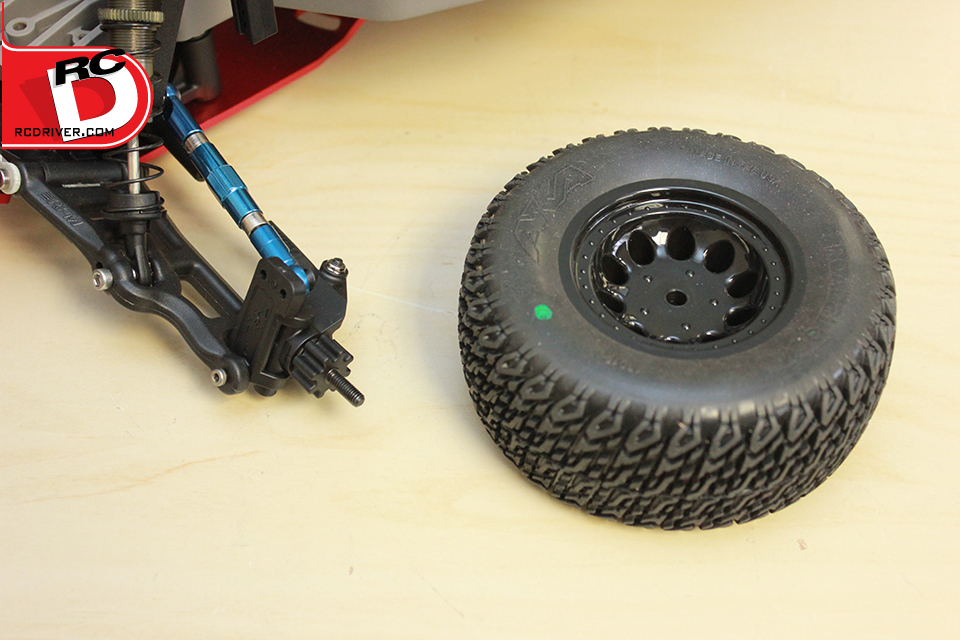 Up front, we also used RPM's Revolver Short Course wheels and wrapped the rims with AKA's RoadBlock tires with red AKA inserts. The cat's out of the bag, we're leaning towards a more on-road flare with this build.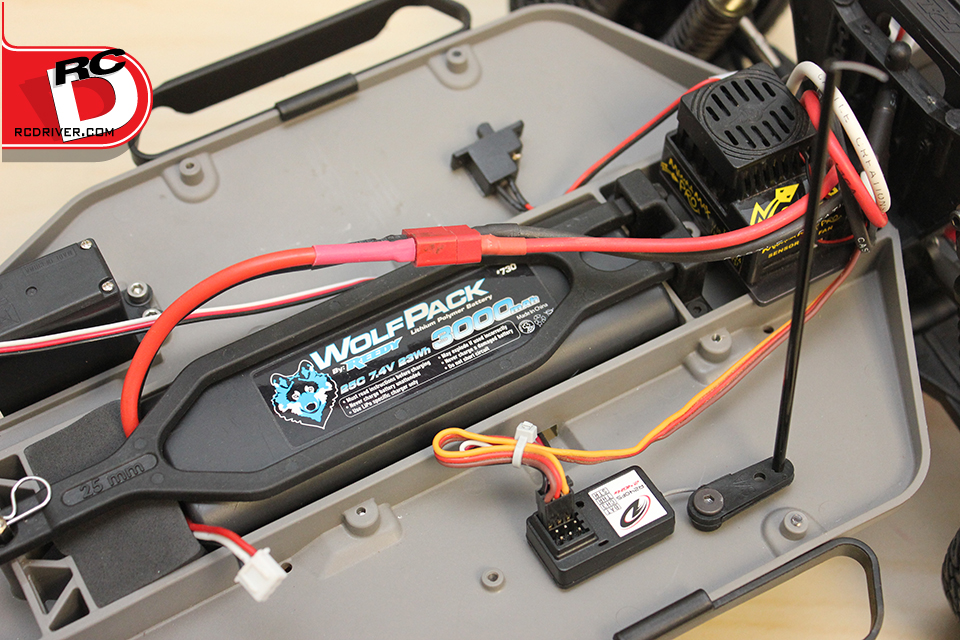 Now into the go fast guts. For electronics, a Castle Creations Mamba Max Pro was mounted to a STRC aluminum ESC plate out back, a Reedy Wolfpack 3000mAh LiPo pack for power, a Futaba S3010 servo for steering and a Duratrax 2.4gHz radio heisted from an RTR buggy in the office to control the machine.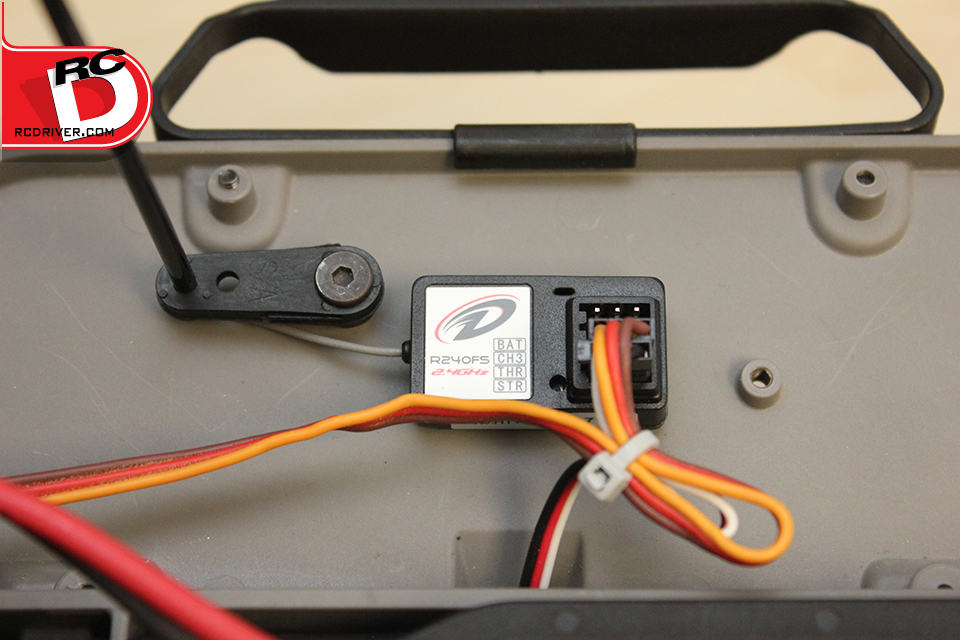 Now we're going to drop a cool tip on you. No antenna mount? No problem! You can use a old or spare servo horn as an antenna mount.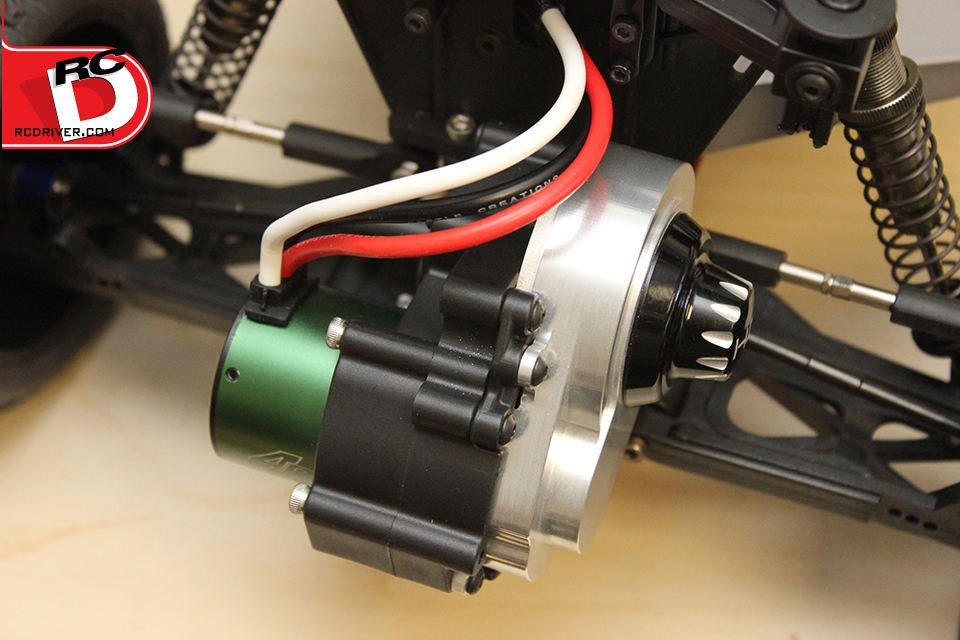 Four poles of fury! Sure the 6900KV 1406 Castle Creations motor we dropped in the Jallopy may be a bit overkill for someone, but we want to do wheelies whenever we want so in it went.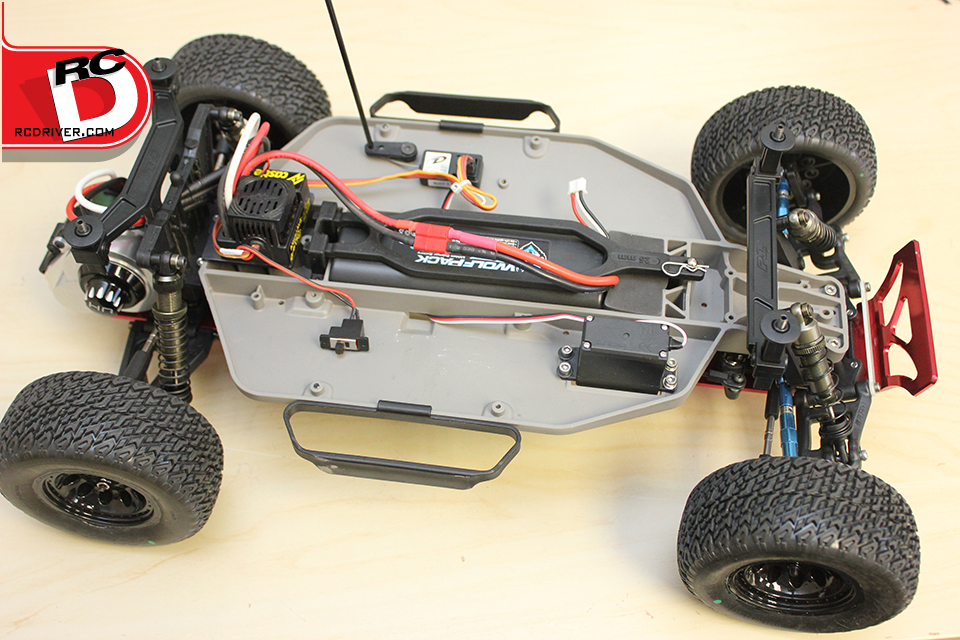 Project Jallopy is all together and looks pretty cool. A great mix of stock and aftermarket components that should prove to be durable while providing a platform that will deliver fun. Check back to Part 4 where we finish the build with a body and test it out on the street.