Racing Products and News
Words and Photos by Andrew Smolnik
From RC Driver Issue: 133
Meet Racing Columnist Andrew Smolnik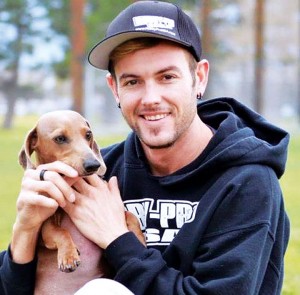 First and foremost, I'd like to thank RC Driver for the opportunity to contribute to their great magazine. My name is Andrew Smolnik and I've raced RC Cars on a professional level for almost 20 years now (19 to be exact). I've had the opportunity to represent RC brands in a wide variety of classes throughout the world. I've raced RC on almost every continent and at the highest level of competition which has allowed me to learn some amazing things and meet some amazing people along the way. I've been lucky enough to win five National Championships in a variety of classes from On-Road 1/10-scale Electric Sedan in 1999 to Off-Road 1/10-scale in 2008. I've also been lucky enough to have spent some time working behind the scenes in OEM manufacturing for some of today's top racing brands. Through these journeys I've obtained a broad range of knowledge and I look forward
to sharing this information and perspective with RC Driver readers everywhere.

What's happening in the world of RC racing
1/10-SCALE 4WD OFF-ROAD CLUB RACING IS BACK!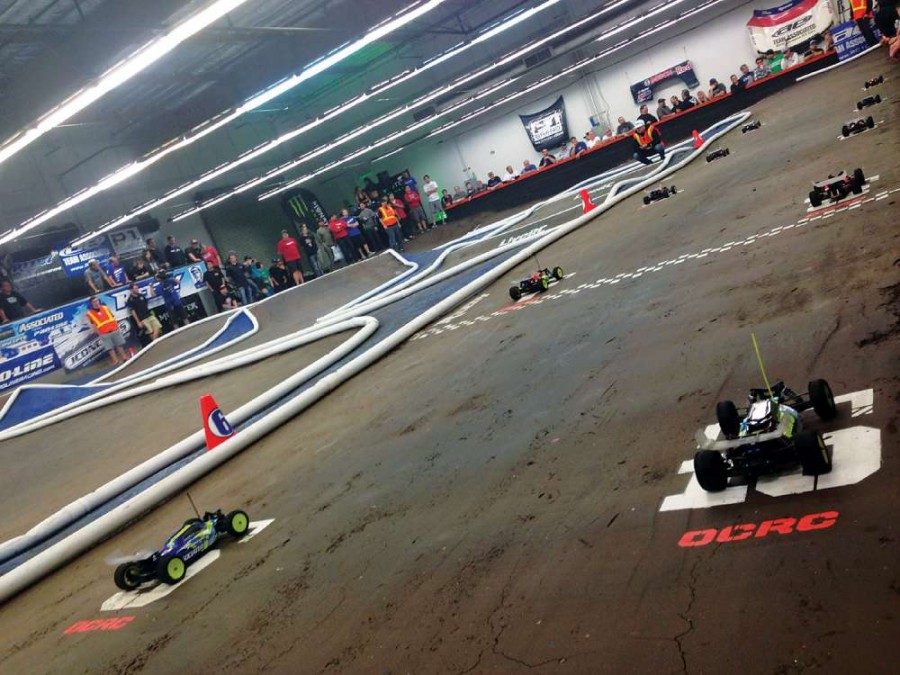 The world of RC racing is always evolving along with technology and market trends. Lately the 1/10-scale 4WD Buggy Class has seen a rise in entries at both local club racing and larger 1/10-scale sanctioned events. TLR's release of the popular 22-4 4WD 1/10-scale buggy nearly a year ago brought interest back into the class while Team Associated has recently released an all new B44.3. There are a good handful of high quality brands that offer competition 4WD buggies which makes 1/10-scale 4WD one of the more diverse classes as far as brand choice. As 1/10-scale becomes more popular as a whole there are many nitro racers crossing over to check out and/or try racing 1/10-scale.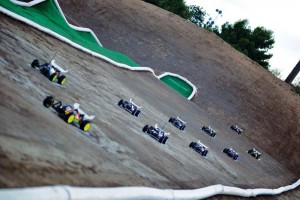 Due to similarities in vehicles, a 1/10-scale 4WD buggy with gear differentials is the best choice for any nitro 1/8-scale racer looking to race competi- tive 1/10-scale racing. The transition from racing a seven-pound 4WD nitro 1/8-scale buggy to a 3.5 pound 2WD electric 1/10-scale Buggy can be an interesting experience to say the least. Either way, dust off those 4WD buggies and support your local track with some good old 4WD buggy club racing.
RACING WORDS OF WISDOM
RISING STARS OF RC

JAMES RASCHKO has been climbing the ranks in competitive off-road RC racing in the Southwest region of the United States for a few years now. James has acquired increased support from companies such as TLR, Pro-Line and Schuur Speed motors through count- less hours at the track practicing and learning the sport.
All, of course, while maintaining positive grades in school. Raschko's latest win includes an epic 10-minute Pro Stock 2WD Buggy Championship run at the Annual Surf City Classic event at OCRC Raceway in Southern California which has over 120 entries of sheer talent. We look forward to seeing James Raschko continue to progress within the sport as he's off to a great start.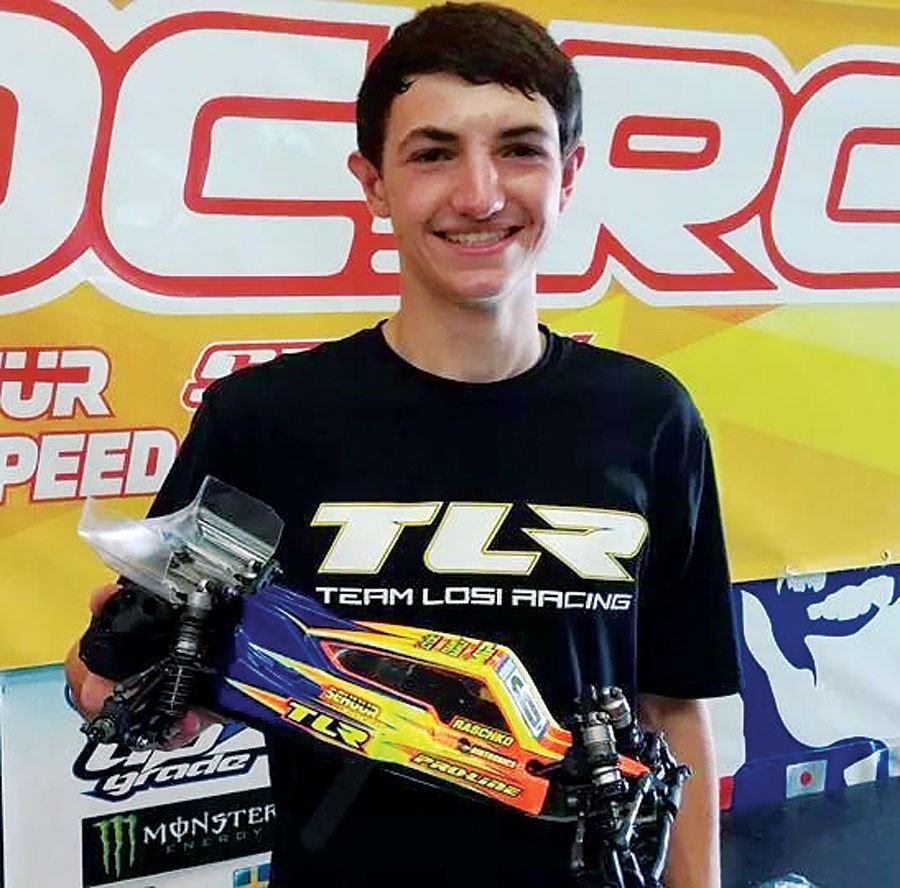 NAME: JAMES RASCHKO AGE: 16
HOMETOWN: Born and raised in Las Vegas, Nevada
HOME TRACK: 702 Raceway in Nevada
SPONSORS AND SHOUT-OUTS: TLR, Schuur Speed, Pro-Line, MIP, Airtronics and Schelle.
FAVORITE CLASS: My favorite racing class is Stock 2WD Buggy.
WHAT MUSIC DO YOU LISTEN TO?: Everything when it comes to music.
WHAT ARE YOU UP TO WHEN YOU'RE NOT RACING?: When I'm not racing, I work at my local supermarket which helps pay for my RC habit. I ride dirt bikes and also hang out with friends.
Pit Magnet Introducing a simple but very effective magnet to your pit space can do wonders for your hobby success. Body clips and wheel nuts always seem to disappear exactly when you need them. Toss- ing them toward your handy magnet will keep them locked into place and make them easy to find on the go. Because let's face it, it's a lot more fun to spend time pulling the trigger instead of looking for misplaced screws, wheel nuts and body clips.