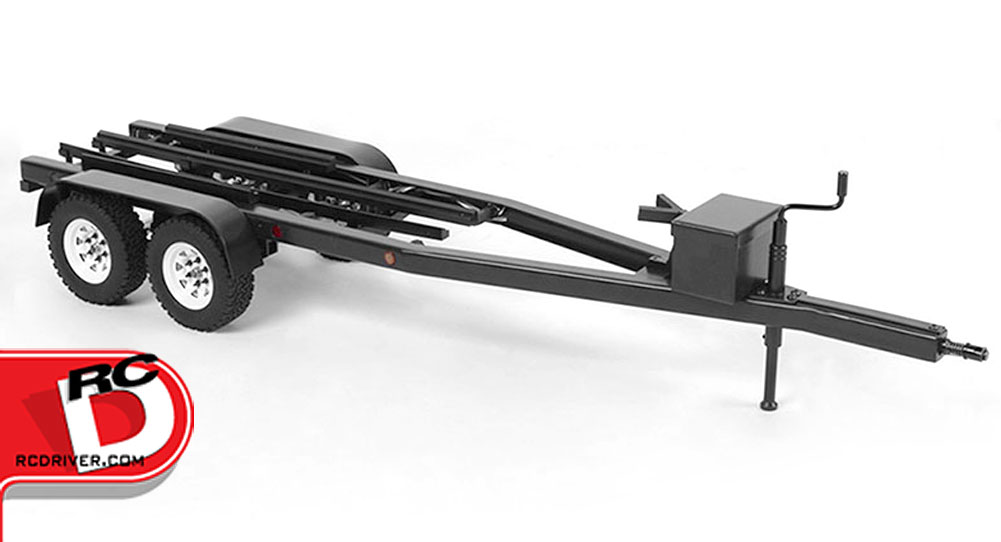 RC4WD has gone WAY out of the box with their latest scale release, the BigDog dual axle boat trailer!
This trailer features a Whitebone-inspired, hand-made design that includes a steel tool box, working lift jack, working lights and storable steel ramps. The dual axles are hung on leaf springs and a set of RC4WD's stamped, 1.55″ steelies are wrapped in 1.55″ Dirt Grabber tires.
The trailer is 27.5″ long, 7.1″ wide and can be towed by almost any 1/10 scale vehicle but, of course, it would look best behind a custom scale rig!
I'm not sure what boat I'm going to put on mine, but I'm going to have a fun time doing my research! See ya on the water!
Link: www.rc4wd.com