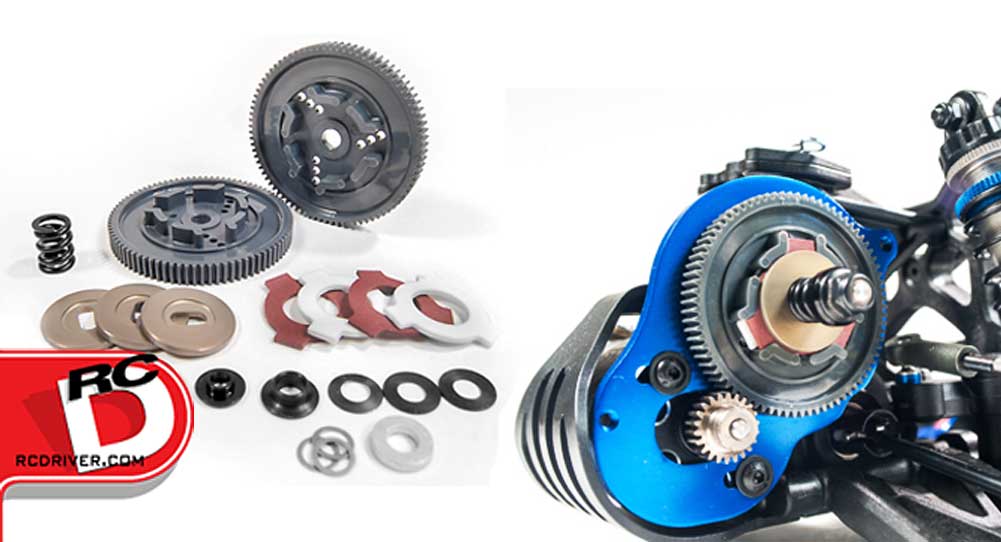 Schelle Racing has been coming on strong with some awesome upgrade parts for off road vehicles. Their latest offering is a new, 3-plate clutch that delivers a better driving feel, lasts longer and has a very low rotational weight.
The benefit of this new clutch is that is solves the problem with racers having their stock units degrade and lock-up. It's smaller size (and lower weight) also helps with your vehicles acceleration.
The clutch is available for many AE and TLR vehicles including the B5, B5M and TLR 22 2.0.
Features:
• Small 3-plate compact design ideal for racing
• Special material blend Nova Spur Gears
• Approximately 20% more torque capacity than most 2-plate slipper clutches
• Smooth power delivery that limits wheel-spin
• Lasts longer, change your slipper pads less frequently
• 4 slipper pads included with Tuning Guide
• Stock Set includes 72 and 76 spur gears
• Buggy Set includes 78 and 81 tooth spur gears for popular buggies
• SC and Truck Set includes 2 pcs 84 spur
• Direct fit to the B5 and B5M. Also direct fits TLR22 family of cars, and older B4.1 based cars and trucks, plus fits B44.1with no additional parts.
Link: www.schelleracing.com