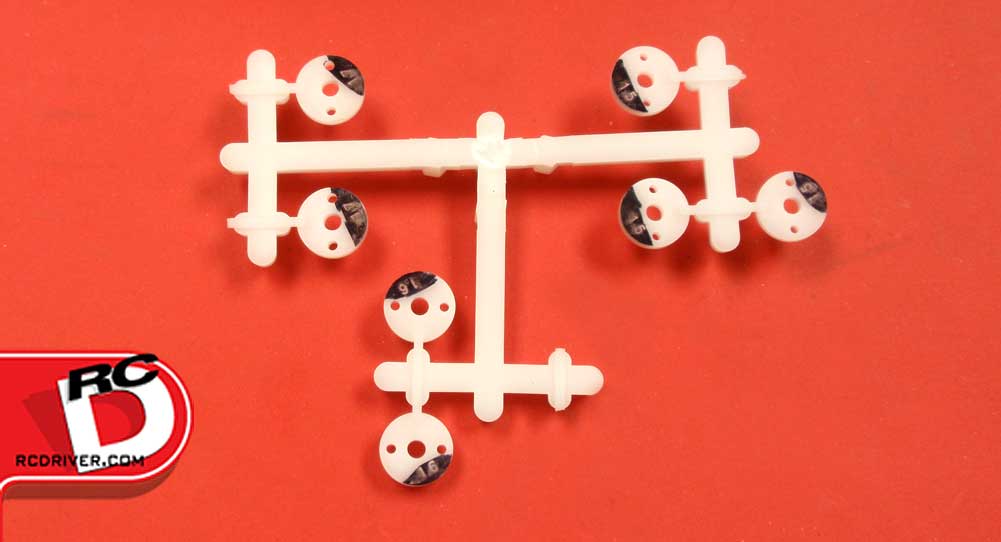 The major manufacturers have done us a great service by molding the shock piston hole size on the pistons to help identify them when building (or tuning) our shocks. The problem is, especially for us old guys, that it's really hard to read them sometimes. Worse yet, if they're already IN your shocks, the oil (whether it's clean or dirty) makes reading them even more difficult.
I've been using this simple procedure for years now and it works great. Simply take a Sharpie (preferably black, but any color will do) and color over the face of the piston where the number is. The number will stay white and be extremely easy to see, even after the shock has been built.
Oh, and don't forget to do this PRIOR to building the shocks. Sharpies don't like oily surfaces!