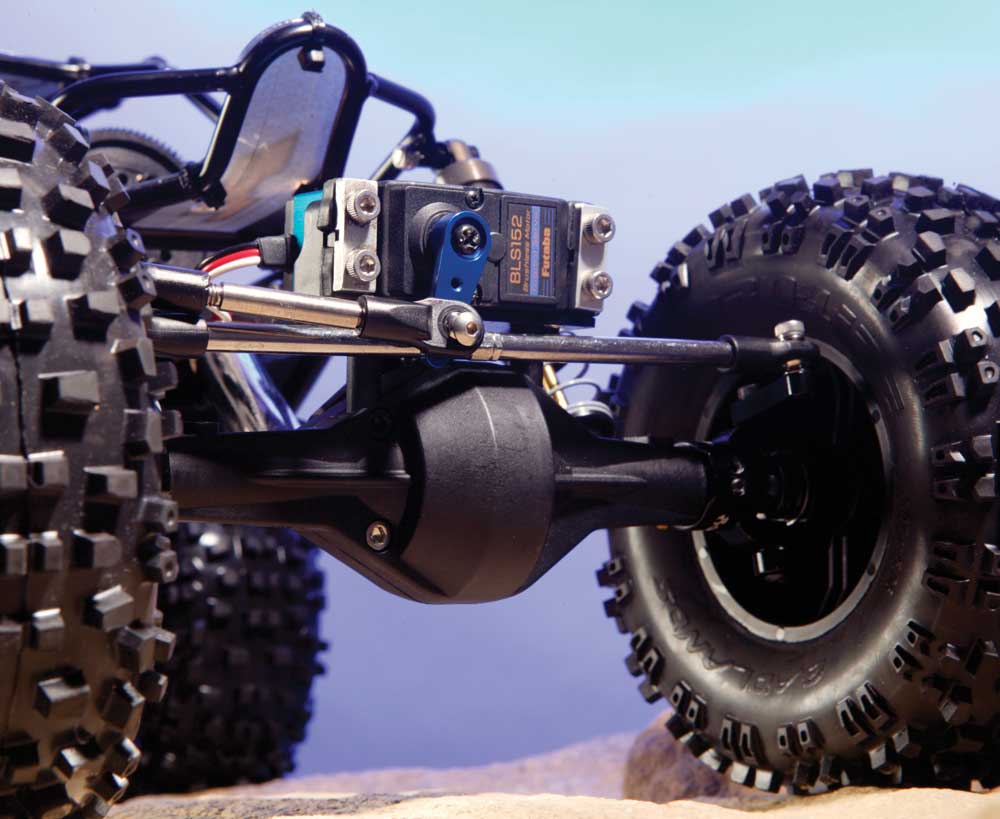 Control of the throttle and steering of an RC car are crucial to anyone's enjoyment of the hobby, whether they are a racer or not. This month we're going to take a closer look at some of the different options you can find in today's servo market and what you'll want to watch out for when doing your upgrades.
Your servo does a very basic thing, it turns the wheels. That's simple enough, right? But there are occasions when more servo power or speed is in order. There are also cases when overly fast or powerful servos might be wrong for the vehicle or the capabilities of the supporting equipment, like the BEC in a speed control, or the receiver battery of a nitro vehicle.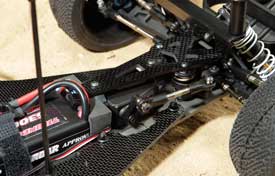 To get started, take a look at the servo's rated "inch ounces" of torque. This tells you the basic power output of the servo in the manufacture's opinion. These specs are usually fairly comparable, but not always spot on. For most racers with 2WD vehicles, you'll want 150 to 200 in. /oz. ratings, with speeds around .09 to .15 for your averageracer. In 4WD short course truck or buggy setups, a bit more torque is in order, but similar speeds can be used. Basically, the more power or torque your servo has, the more power it will need to operate.
TOO MUCH POWER?
There has been a trend lately for servos to have 400 in. /oz. of torque or more. All this power has to come from somewhere, and that would be your speed control's BEC, or in a nitro car, the receiver battery pack. Some of today's servos are draining more power than the receiver battery or the BEC can provide.  It is common to see racers having "brown out" issues with transponders not counting or other "mystery shutdown" issues.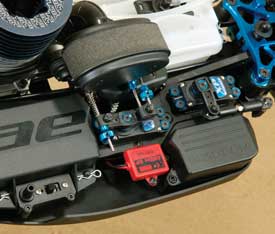 Keep things like this in mind when making your choices. A super high-power servo can be "too much" and may actually cost run time and cause other heating issues with your equipment. Overkill is simply not needed. Throttle servos in nitro cars can often be at a lower level with slower ratings as well. Ultra fast servos on your throttle are usually not a good thing and will require more "tuning" on the radio to get things right. Overly fast servos in the steering department can be similar. Without enough power, a servo that is "too fast" will wear out or run inconsistently over the course of the run.
Servo Assistance: Receiver capacitors, glitch busters and filter caps, are the small power caps that plug into the receiver. These capacitors can help your BEC or your receiver battery to do its job. The "instant" power the servos draw is sizable and these caps help to smooth out the load for the BEC or receiver battery. It's common to see every racer at a local track using a receiver capacitor these days, and these are a regular item in many tool boxes.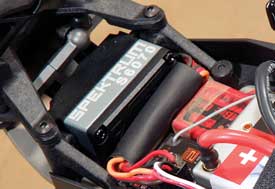 Servo Sizes: There are many sizes of servos, but in the world of 1/10-scale racing, you're looking at two basics, the standard and shorty servo. Shorty servos are a more recent design and allow you to run an adequately powered servo that is simply "shorter". These servos simply use short sized motors and are much lower profile. They are great for 2WD buggy applications and many popular touring setups. The full size servo is still the go-to choice for 4WD short course buggy applications or 1/8-scale platforms. A majority, if not all, normal full-size and shorty servos use a standard mounting tab pattern.
Pan cars often use micro or mini sized servos, and you can even get away without full metal gear trains in these setups. However, micro and mini servos are available in high-power metal gear setups and of course; these are the racer's choice. Some of these servos use a non-standard servo mounting setup, so be sure to look into your mounting options as well. While a full-size servo can certainly be used, the cars are designed for lighter and smaller units.
Beef: Full metal gears, full metal cases, and heavy-duty servo leads are the standard for some of the ultra high-power servos. These servos, in theory, are nearly unbreakable, but occasionally something's got to give. So, a word to the wise on servo savers: If you're going to lock out your servo saver, expect to damage or at least shorten the life of your servos. The shock that gets put through the gear train simply damages the motor's insides and wears things out. The servo will slowly loose power and start to "use" more power from your system.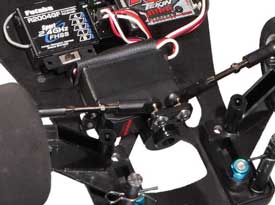 External BEC: So you love the power of the servos and aren't worried about run time, you just want to make these bad boys run. Get yourself an External BEC wired in and you'll likely have fewer problems with the servo browning out your transponder or making your receiver cut out. External BECs can operate in open air and can be made for specific applications. This allows for more efficient operation and lessens the load  on your speed control's BEC! This can even make your ESC run cooler!
WRAP-UP
Servos are no simple matter and you should take your time when deciding what is right for your vehicle. Going for overkill, or getting the "fastest" or "strongest" servo may not be the right choice. Consider your receiver battery or your speed control's BEC capabilities or think about options for receiver capacitors and external BEC units. Happy servo hunting!