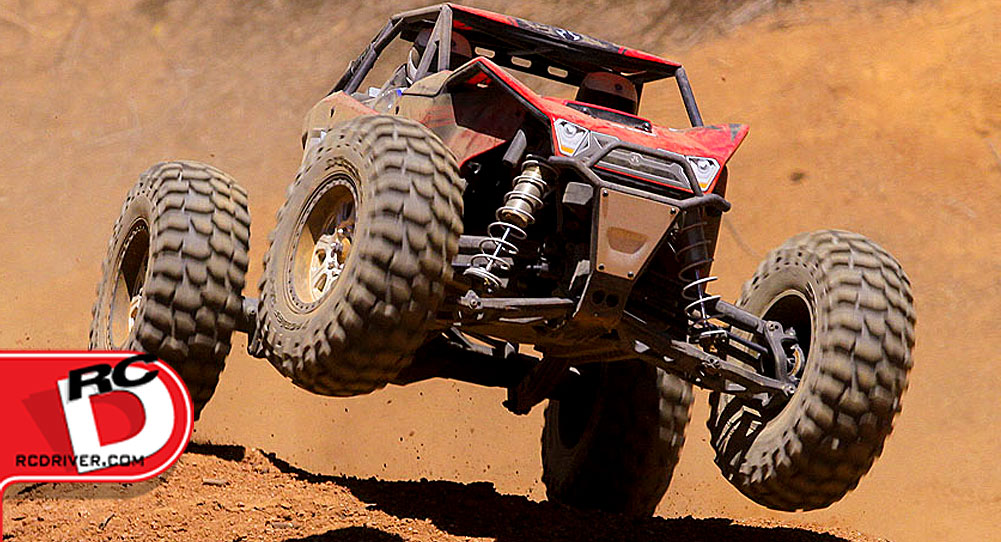 Love your Yeti but looking for something a little, oh, bigger? Well check out Axial's new, steroid-induced Yeti XL, a larger and more powerful version of their 1/10th scale buggy.
This behemoth is an almost direct copy of the Yeti. It's bulked up, beefed up and stuffed full of Castle Creations horsepower to make hitting the dunes or ripples a whole lot more fun.
Check out some of these features:
• 2200kV Waterproof Brushless System
• WB XL CVJ Rear Driveshaft
• All-Metal, Hi-Lo Transmission
• Dual Slipper Clutch
• Protective Transmission Cover
• CNC Metal Cut Gears
• WB XL Prop Shaft
• Front CVJ Metal Universals
• Aluminum Chassis Braces
• Independent Front Suspension
• Big Bore 16 Shocks
• 4-Linked Rear Suspension
• 3.8 Raceline Monster Wheels
• BFGoodrich Krawler T/A KX Tires
• Metal Gear Tactic Servo
• Easy-Access Battery Tray
• Vanguard AE-4 XL Waterproof ESC
• Easy Chassis Access
• Waterproof Receiver Box
• 3-Channel 2.4GHz Radio
We've got quite the playground just outside of our office and I can't wait to see what this buggy can do! Keep an eye out for a First Look as well as a full review in an upcoming issue of RC Driver.
Link: www.axialracing.com