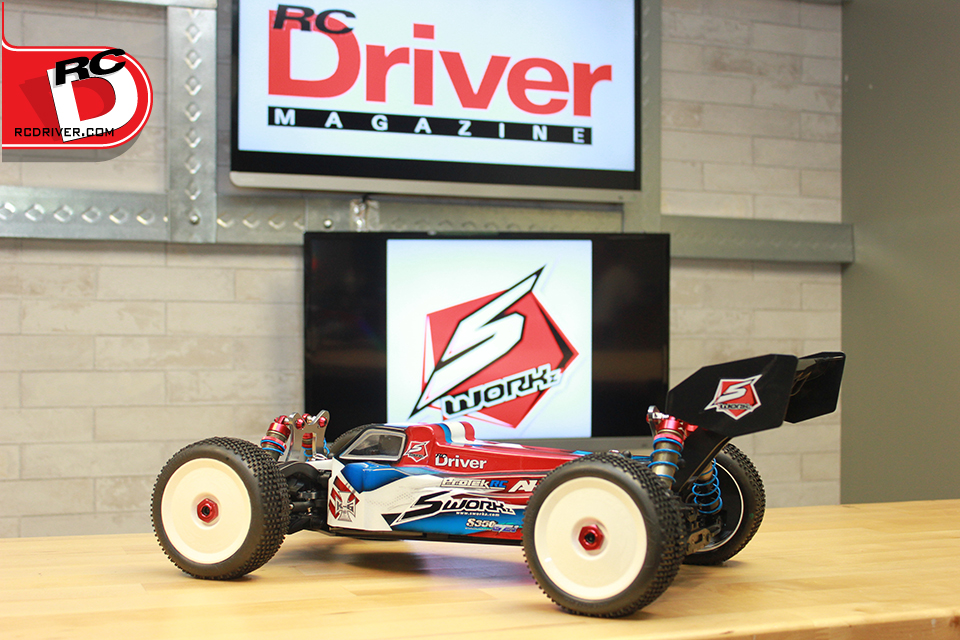 Vehicle manufacturer SWorkz is creating some big news as of late with their signing of Pro Driver Atsushi Hara and inking exclusive distribution through A-Main Hobbies in the US. A-Main has just received their shipment of SWorkz products and we were able to get our hands on the S350 BE1 EVO Pro USA edition for a build and testing. We know that pro-level US drivers and A-Main's pro staff have put a lot of effort into this buggy and we at RC Driver are excited to see how it performs on the track. This particular kit is actually a standard S350 BE1 EVO Pro kit with a number of option parts included, like new front and rear 2.0 shocks, new FCSS flat rear chassis and new rear pivot plates with inserts, to make it work better on US tracks. Also included is a "power steering package" and new blue springs for the shocks. There are a lot of valuable parts included with the kit at no cost to get it dialed in.
BUILD NOTES
When you pop the box top, you'll notice bags and bags of nicely packed parts and several bags of new option parts to use when assembling your buggy. There is an instruction manual and an addendum for the new parts. Do yourself a favor and familiarize yourself with all of the parts in the box and the installation steps. There were a number of times when I was looking for parts and parts trees to assemble the US version of the kit. Another area to watch for is screw sizes. During the first few steps, all the screws were the correct sizes for what was in the parts bags and what was listed in the instructions. But after a while, some screw sizes didn't seem to match up and or were not in the right bags. Also make certain that when you install the new parts, the screw size mentioned in the manual will actually work on the buggy. In one instance, I used a Makita driver to install a screw in the rear tower that was too long. Because of a switch in parts to the US version, the screw listed in the manual was too long. As you view our build gallery, you may notice some parts that appear to be duplicated, such as the chassis image. In several photos, we include the stock kit part and the US edition parts so you can see what is included in the kit.
WRAP UP
The SWorkz kit is a cool build, but should really be assembled by someone who has prior building experience. There are a number of interesting  features on the buggy like its narrow layout, weight forward design and use of quality materials. This buggy is very adjustable and the fact that it includes the original non-US version kit parts means you can build it as a standard kit to try its ability at your specific track. We're going to see if this buggy has what it takes to rule the E-Buggy class. Look for its review in RC Driver magazine.
LINKS
Paint by: Kustom RC Graphics