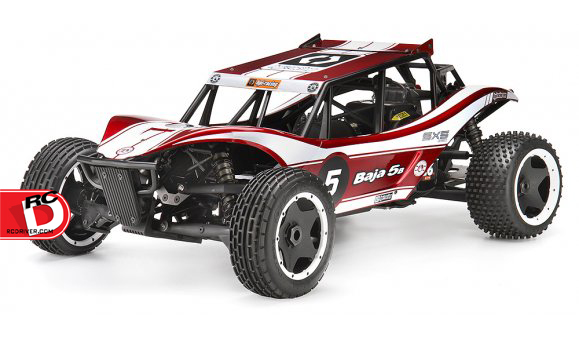 HPI is teaming up with Kraken RC to offer the Baja 5B buggy with the Kraken Sidewinder X5 roll cage.
This amazing package makes it easy to get one of the most unique looks in large scale RC.
The Baja 5B Sidewinder X5 is completely pre-built and ready to drive right out of the box ­ just add fuel for 30-minute run times.
It's also completely outfitted with the latest Super Heavy Duty option parts, including driveshafts, front hex hubs and one-piece rear hubs.