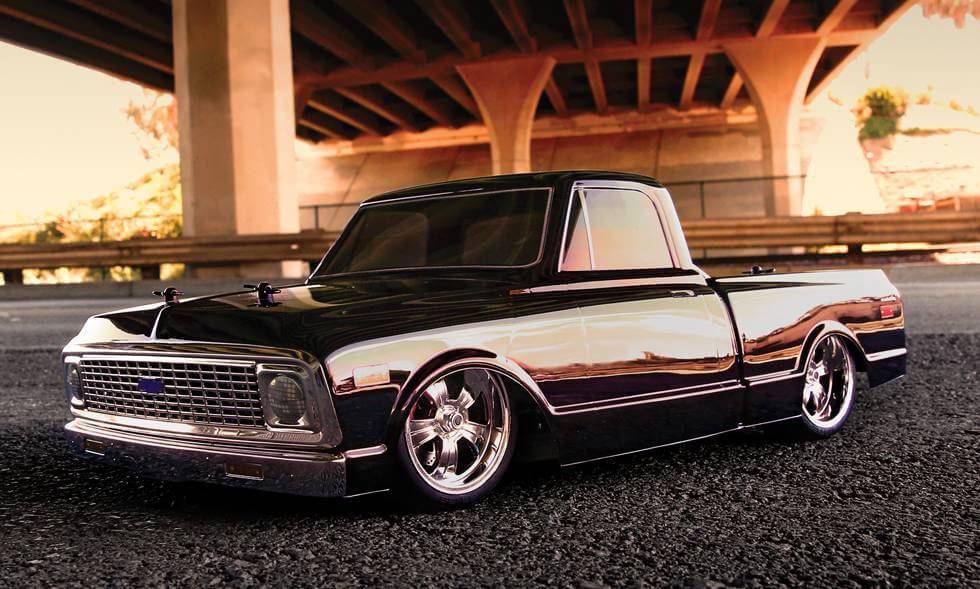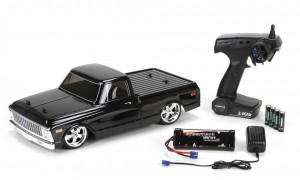 This recreation of a dropped '72 C10 has a licensed Chevy body that sits on a V100-S chassis shaft driven 4wd drivetrain.
It features a 15-turn Dynamite motor, waterproof esc, receiver and servo, 2.4GHz radio system and low-profile tires on large-diameter 54mm wheels.
It comes completely ready to run with everything you need including an 1800mAh NiMH battery and wall charger to hit the streets.