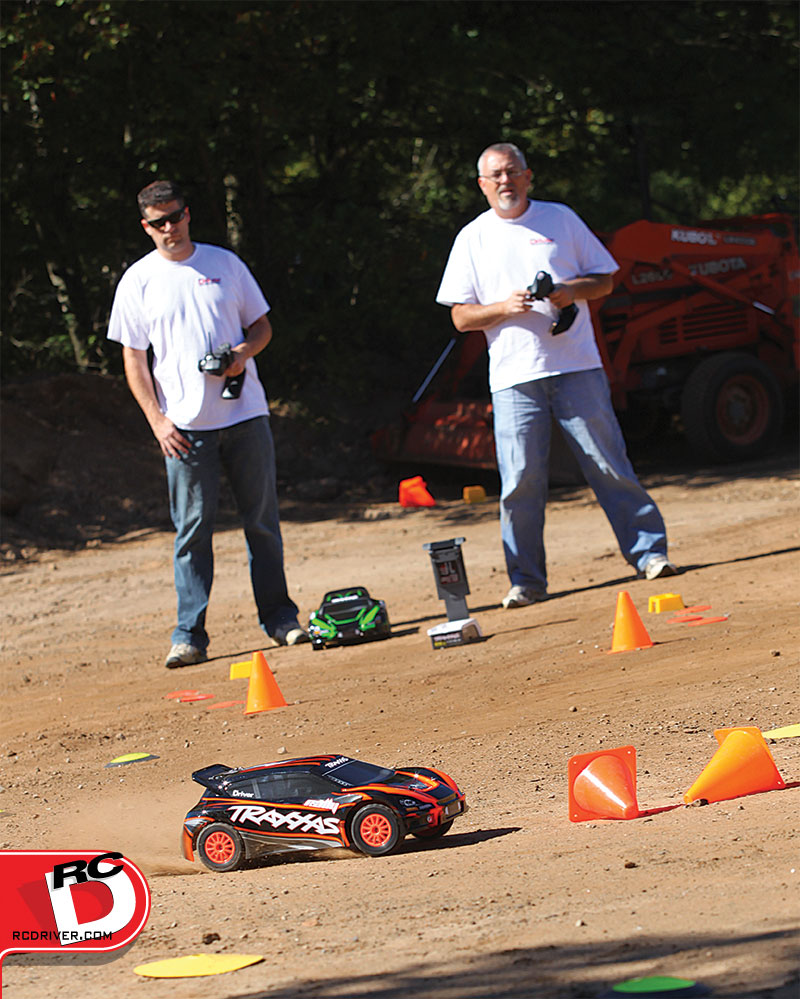 Last week Team Associated announced the upcoming release of the Qualifier Series ProRally 1/10-scale electric car. We've seen the chassis before on their ProLite short course truck, but the car has been fitted with some aggressive all-terrain tires, new bumpers and your choice of one of two very cool RockStar Energy Drink-themed rally bodies. But now the question remains, will this release finally cement the rally following and will classes develop at the track? The release of the A-Team ProRally now makes three ready-to-run rally cars, with Losi's TEN-Rally-X and the Traxxas Rally the third. The Kyosho DRX and HPI WR8 Flux can catch the eye of rally enthusiasts too, but their dimensions vary from the "three." Now, yes, there are even more rally car offerings out there from Tamiya and Rally Legends, but these are a scale 1/10-scale cars and do not share the same chassis footprint as the other three. Those three are short course-based cars with bulbous bodies to fit. All of the offerings show lots of potential and certainly garner interest, but to what level? Are they simply a fun car or should tracks start to consider how to work them into their off-road race programs?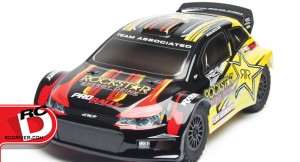 Starting with the ProRally, TEN Rally-X and Rally, I think it would be great if these vehicles were introduced into the racing world as more of a spec class. You remember the start of short course, right? We all ran Traxxas Slash's stock out of the box, with a radio change being the only modification you could make. Remember the fun? That spec fun made the drivers with better skills shine rather than the equipment. Well spec SC seems to be near non-existent and that crowd has now moved on to stressing competition classes. Here is a chance to bring back a spec class of sorts and still allow people the choice of one of three cars. The ProRally and Rally both have 3500Kv motors and the TEN has a 3900Kv, so some sort of cap may be necessary to bring it back to a spec level. However, the more these cars can maintain a near stock outfit, the more drivers may be drawn to it to compete on a skill level rather than a battle of the budgets.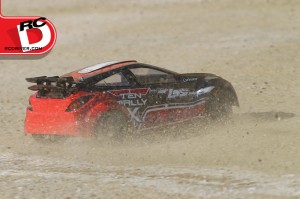 These rally cars in their stock form should offer plenty of fun on the track. We actually ran lap times pitting a SC truck versus a Rally car a little while back and our lap times were a few tenths quicker with a Rally in comparison to a similarly equipped truck. The performance is there, the fun factor is there with the body styles, now it just takes drivers like you and me to get our buddies to run and track owners to listen and add the class to a race day. As for the more true-to-scale 1/10-scale machines, they have a place too. I've seen guys get together and run these in homemade backyard tracks and even on crude trails in the woods, simply timing runs with a stopwatch. I think these are more of a fun grassroots-class machine and should follow the unwritten RC laws of looking scale and driving in fun environments. Will Rally grab a hold of major interest in the RC community going forward? I'm guessing it probably won't but, like many classes in this hobby, it will carve out its own niche and have its loyal followers. I do certainly hope it grabs a better foothold of interest because Rally really is a lot of fun to drive and more people should experience it. I know there will always be a rally ready to go in my stable for racing or for play.
LINKS
Losi
Rally Legends
Tamiya
Team Associated
Traxxas