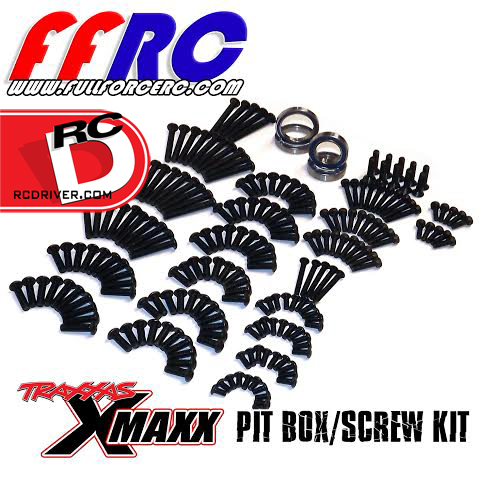 Fullforce RC has a bunch of cool hop-ups to take your Traxxas X-Maxx to the next level.  They now offer a Full Bearing kit that retails for $35 and contains 29 blue rubber sealed bearings.  For those wanting a quick fix they also offer an 8 piece wheel bearing kit for $15 or a 9 piece steering bearing kit.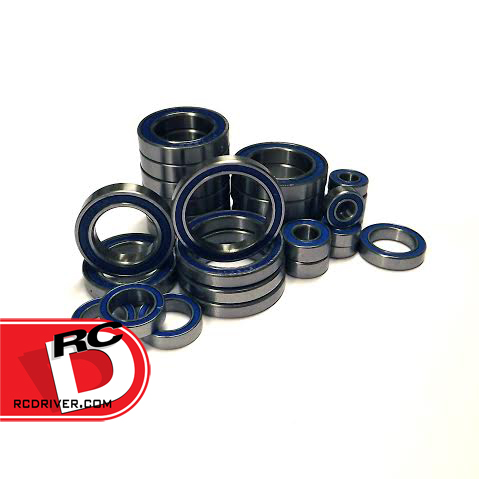 Next items to be released were the X-MAXX Shock Boots that are available in a variety of colors and retail for $15 for a full set of four.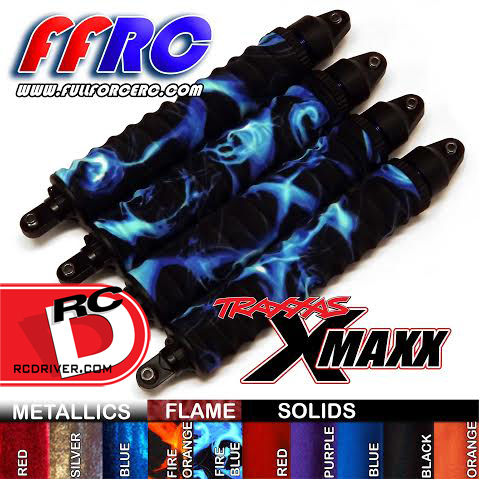 The 200+ pc pit box for $38 is one of those little items that everyone should have as it contains a ton of replacement screws along with wheel bearings to help get a guy out of a jam and back to bashing.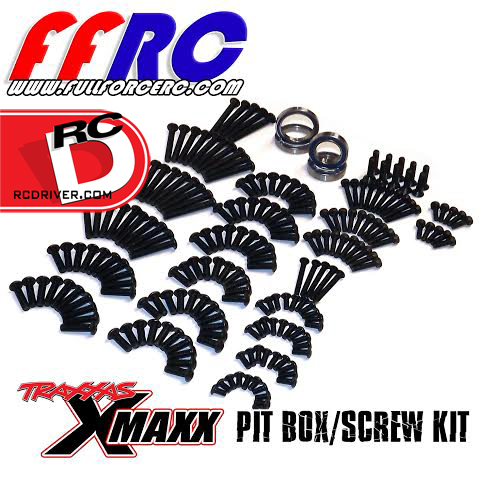 Aluminum Rear Axle Carriers for $75 and are designed to be the ultimate bash proof carriers while Aluminum Lower A-Arms for $85 per pair have a unique universal design eliminating the stock versions "left & right" so you can use them on all four corners of the truck.  They also offer two additional shock mount positions to help fine tune the suspension.
The last new item is the 3 piece Carbon Fiber Bulkhead Tie Bar set for $20.  These braces are lighter and stronger than stock units they replace.