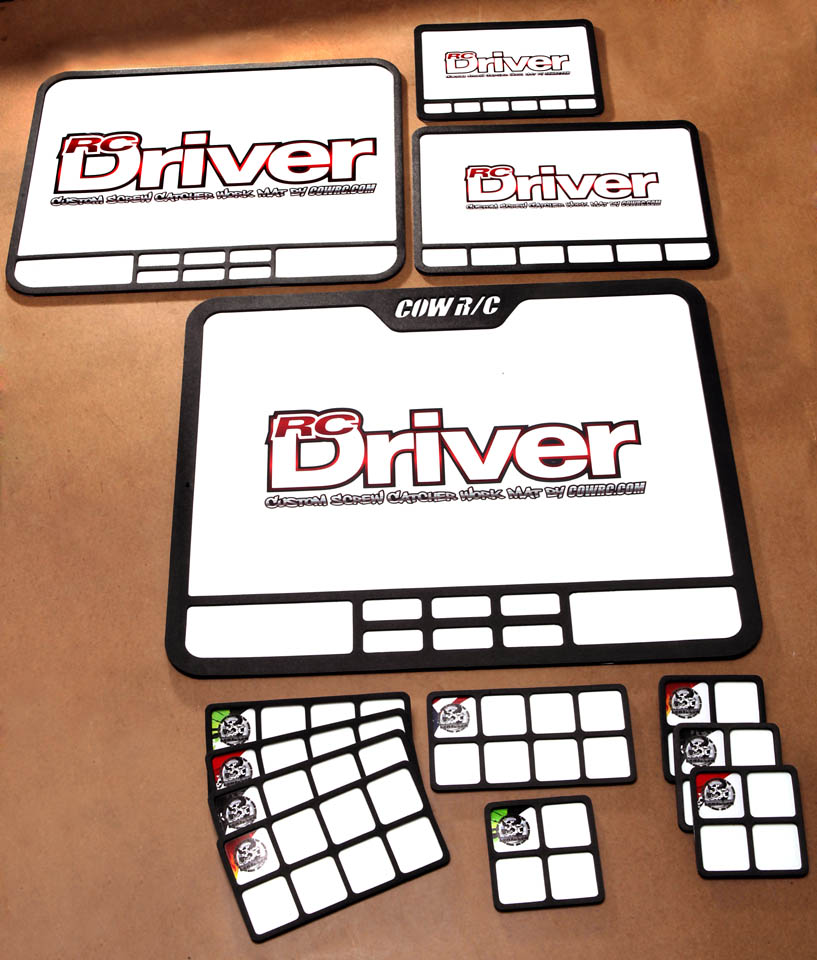 The work surface with a catch

We've been noticing a certain company on the "Moove" online. CowRC.com has been providing cool magnetic work mats and other products for quite a few years, but their unique mat offerings seem to be everywhere we look online these days. We've been using their Mooter-Spray and Moo-Slick with success, but our benches were bare and we wanted to see some mats up close and personal. So after a quick chat with the Cow crew, we were told we'd have a sample or two in a little bit. What we received was a lot more. We have a large selection of mats on hand so you can see all the CowRC.com has to offer in mats.
SPECS
Made by: CowRC.com
Made for: Customizable for any work surfaces or needs
Part #: Varies
Cost: Varies
THE GOODS
What we have here is a selection of CowRC.com's mats and trays. We'll start off by talking about the mats which are offered in a variety of sizes, customizations and varying tray types. All of these mats are magnetic and feature a nice matte white top finish so you can easily see any items resting on the mat, even down to pesky E-clips and set screws. From there, you can get premade or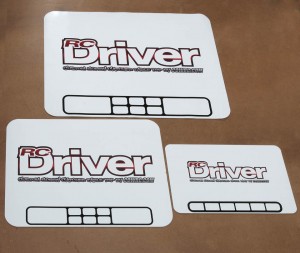 custom mats with various parts corrals. The corrals can either be ¼-inch foam or vinyl decal. The foam clearly defines work and storage spaces while the vinyl gives a flat feel so you don't have to worry about parts catching on the foam edges; two options for your personal preference. But the choices don't end there, there is the styling option. CowRC.com offers the mats with a variety of stylish graphics they've designed or you can keep it cool and simple with the CowRC logo. Our samples were over the top with the RC Driver logo placed on many of our mats; customization for racers is key and CowRC offers it. Then finally we should talk packages. Need one mat? CowRC.com can do it. Want a combo of mats? They can do that, too. On the CowRC.com site you can find mats in all sorts of combo's, work mats, flat mats, themed mats, art series and limited edition; flavors for all. And then we get into the parts trays which we started using just minutes after opening our box of goodies. The parts trays are offered in six different square, rectangular and strip variations. These trays feature the foam walls to help keep screws separated from others while they cling to the magnetic surface. The trays, too, are available for customization or you can go with the classic styles CowRC.com offers.
THE WORKS
With plenty of mats to choose from, the editors each grabbed a large mat and a tray to slip under some builds we were already working on. Greg even grabbed an extra tray to keep his candies assorted on his desk. We don't need to be mixing candy corn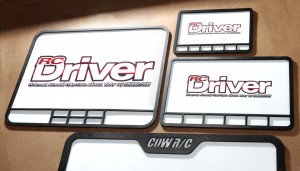 with M&M's. Greg used his large mat while building the TLR 22SCT 2.0 kit and found the magnetic mat extremely useful while building the shocks. The E-clips rolled right out of the parts bag and stuck to the mat. Tony used his CowRC.com mat while rebuilding his Team Durango sedan. A dirty bearing dropped right onto the pristine white surface and it left a grimy mark behind, but we cleaned it right up with some TrakPower cleaner.

WRAP-UP
At this point in your RC life we certainly hope you're not building cars on your good bath towels. If you are or if you are looking for the best surface for RC wrenching you should certainly consider one of the many CowRC.com mat options. The mats are heavy which is great because they don't slide around, but transporting them can make your pit bag heavy. However, the large mats are perfect for at-home use. The smaller mats are great for trackside maintenance work. The styles and varieties available are awesome, but if you have unique tastes, the CowRC.com crew can help you out. There's an option for just about anyone and the RC Driver editors will certainly be using these mats for lots of future builds.