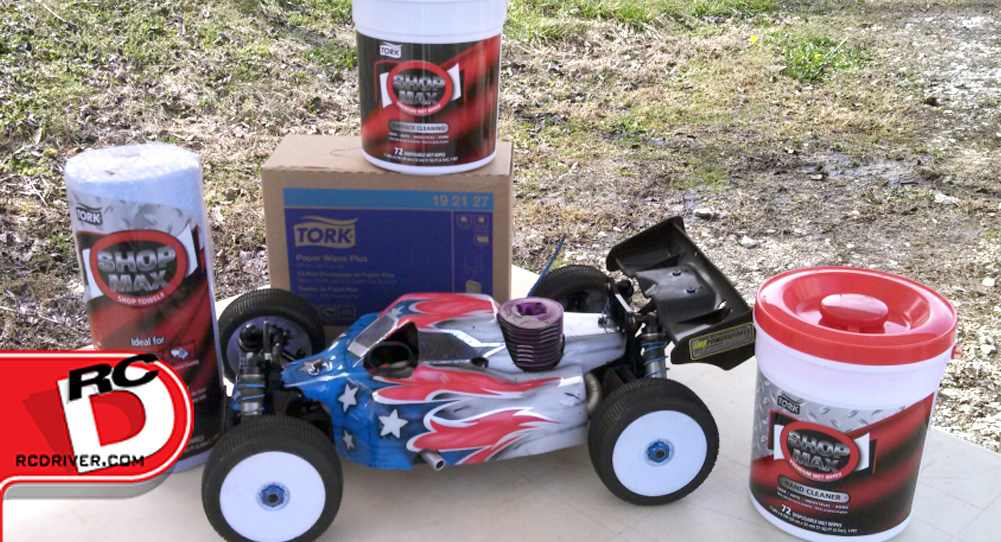 Tired of having greasy, oily or paint-covered hands at home or at the track? You could use rubber gloves, but that's not a very manly option, especially when there's a killer cleaning product like SCA's Tork Wipes!
Designed for RC applications, SCA offers three cleaning aids: Heavy-Duty Paper Wipers, Advanced ShopMax Wipers and Premium ShopMax Wet Wipes.
The HD Paper Wipers can tackle water, oil, paint and many other chemical solvents.
The Advanced ShopMax Wipers power through oil, grease and solvents but are still versatile enough as general clean up wipes.
Finally, the Premium ShopMax Wet Wipes are pre-moistened and come in convenient buckets for one-time dispensing. Available in two formats; one for your hands and one for cleaning up surfaces.
Link: www.talktork.com