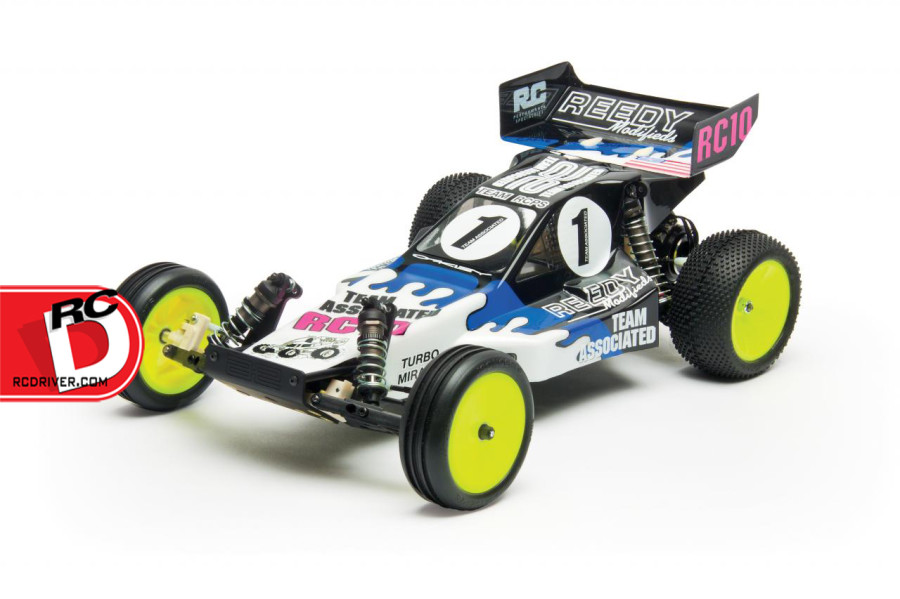 RC Driver was one of the first to break the news that the boys at Team Associated were possibly re-releasing the 1993 RC10 World's Car. Well, today it was made official and I am more than excited!!!
Build and race the first RC car with a 10-year winning tradition.
The RC10 World's Car buggy is the pinnacle of vintage RC10 buggy performance. The replica features modern-era upgrades while retaining the spirit of the original RC10 World's car that crowned Brian Kinwald as 2WD I.F.M.A.R. World Champion in 1993.
The new World's Car is equipped with updated V2 hard-anodized threaded shock bodies and aluminum adjustment collars to provide improved performance and adjustability.
The drivetrain now features the famous Stealth 3-gear transmission with a ball differential, CVA axles and V2 slipper to harness the power of modern brushless motors. A new durable plastic gear cover was added to protect the V2 slipper and gears. The included 2.2″ wheels fit current 2WD buggy tires so racers can select the right tire for their track.
The RC10 World's Car kit updates make the buggy easier to build and service without altering the authentic look of the original car. The black hard-anodized machined chassis, trimmed front kick-up plate, black motor mount, and nose brace tubes look like the original parts.
Some plastic parts have been updated to improve durability, accept modern batteries and components, or increase performance. Color matched with the original World's car kits, these parts are backwards compatible with original cars.
Take a journey through time and drive a Team Associated RC10World's Car — it's worlds better now than it was back then!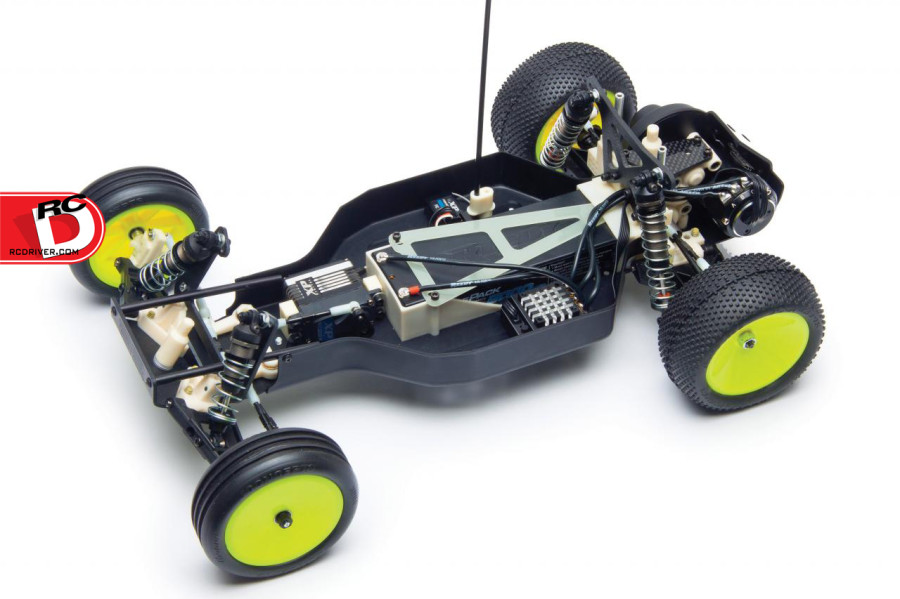 Features
• Black, hard-anodized 6061-T6 machined aluminum monocoque chassis
• Stealth 3-gear transmission with ball differential
• V2 slipper assembly with molded gear cover
• 16 precision ball bearings included
• Turbo Mirage body, 5.5″ wing, and replica vintage decals
• V2 threaded hard anodized 6061-T6 aluminum coilover shocks with molded bleeder caps
• Independent suspension with durable long front arms and refined geometry
• In-line aluminum front axles and 30 degree caster blocks
• Fiber composite shock towers and battery strap
• Graphite transmission brace
• Updated CVA axle drivetrain
• World's Car bellcrank steering